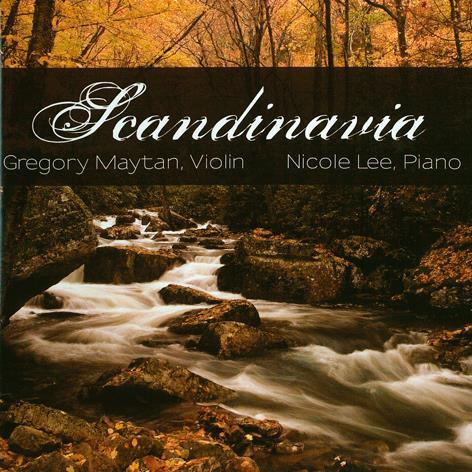 THE STRAD RECOMMENDS
The Strad Issue: January 2009
Musicians: Gregory Maytan (violin) Nicole Lee (piano)
Composer: Maier, Aulin, Grieg
The most familiar piece here by some distance is Grieg's op.8 Sonata in F major, a delightfully exuberant confirmation of the Norwegian's burgeoning creative powers. Gregory Maytan, who studied in Sweden and with Miriam Fried at Indiana School of Music and is now an assistant professor at Valparaiso University, Indiana, plays this enchanting work with a lyrical freshness and infectious vitality that has the outer movements leaping off the page. Even the blatant Schumannisms of the finale and the strangely brief fugal episode that opens the development section possess a sparkling energy and forward momentum to set the feet tapping.
However, the real discovery here is the B minor Sonata written in 1873 by Amanda Maier (1853–94). Maier was married to Julius Röntgen and a distinguished enough violinist to play the Mendelssohn E minor Concerto with the Leipzig Gewandhaus Orchestra. Although she was born in Sweden, her musical encounters in Leipzig clearly made an indelible impact on her creative thinking as witness the sonata's indebtedness to Schumann (especially) and Mendelssohn. Maytan mentions in his useful online notes that he has been playing the sonata since he was 14, and listening to this impassioned performance he clearly believes in every note, as does his outstanding accompanist Nicole Lee, who shapes this inexplicably neglected score with rare sensitivity and feeling.
Tor Aulin's name is still better known than his music outside his native Sweden, a neglect that judging from his enchanting Four Watercolours is hardly justified. The second-movement humoresque is particularly enchanting, but the whole suite is well worth getting to know. The violin image is just a shade thin on top, but otherwise the engineering is as involving as the performances themselves.
JULIAN HAYLOCK