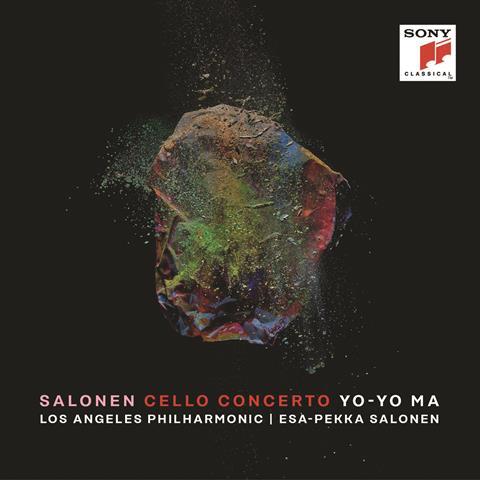 The Strad Issue: June 2019
Description: Debut recording of a new concerto played by its dedicatee
Musicians: Yo-Yo Ma (cello) Los Angeles Philharmonic/Esa-Pekka Salonen
Works: SALONEN Cello Concerto
Catalogue Number: SONY CLASSICAL 19075928482
As Esa-Pekka Salonen says in the CD booklet, his Cello Concerto had been brewing for 30 years or more before finally appearing in 2017, performed by its dedicatee Yo-Yo Ma and the Chicago Symphony Orchestra with the composer conducting. There are many metaphorical ideas built into the work, including a comet and its tail, clouds, and the orchestra as a gigantic lung.
The first cloud comes at the beginning, a luminous cluster of orchestral sound with tintinnabulating percussion, from which Ma emerges with a long, discursive line, which he plays with gentle beauty and sensitivity to the weaving contours of the melody. Wind instruments emerge to accompany and imitate the cello.
Ma ruminates, his sound rich and expressive, until towards the end of the movement there is a welling of energy, with outbursts of rapid-fire sequences of notes, gnomic phrases reaching upwards in pitch before subsiding back as if exhausted.
In the second movement, after a dramatic outburst from the orchestra, Ma introduces a quiet, slowly rising line, which leads to a skittish duet with alto flute. In the finale the cello definitively asserts itself as protagonist, and Ma performs a part that is increasingly challenging with powerful personality and theatrical flair. The recording is well balanced, with cello to the fore.
TIM HOMFRAY