British cellist brings all his character and virtuosity to music from his homeland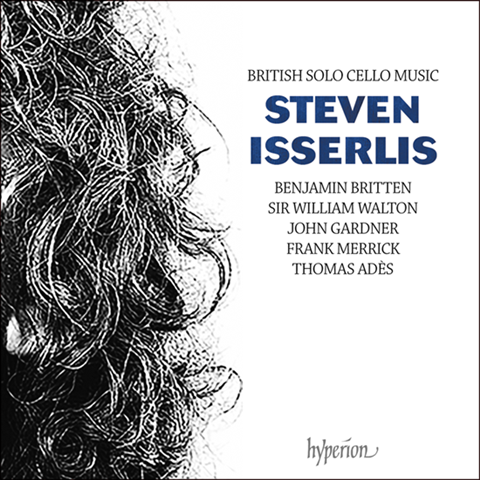 The Strad Issue: December 2021
Description: British cellist brings all his character and virtuosity to music from his homeland
Musicians: Steven Isserlis (cello) Mishka Rushdie Momen (piano)
Works: Britten: Tema 'Sacher'; Suite no.3. Walton: Theme for a Prince; Passacaglia. Gardner: Coranto pizzicato. Merrick: Suite in the Eighteenth-Century Style. Adès: Sola. Anon: Under the little apple tree; Autumn; The grey eagle; Grant repose
Catalogue number: HYPERION CDA68373
Steven Isserlis clearly had a productive lockdown, during which this project reached fruition. His booklet notes have the captivating informality of a chat over a coffee, with many intriguing conversational asides. Inevitably perhaps the towering contribution comes with Britten's Suite no.3 – a masterpiece of solo writing. Isserlis is truly under the skin of this work, providing acute attention to detail with regard to articulation.
Beyond that, though, he fathoms the range of emotions so perfectly, with both elegant and raw playing to suit the invention. It's a lovely idea to include the themes that feature in the Suite in arrangements for cello and piano, the final one being conceived for multi-track cello which really gives us the notion of a cello choir. The other highlight for me in this fascinating release is Thomas Adès's Sola, which manipulates a sequence of scalic passages in a witty and inventive manner and is given a fervent rendition by Isserlis.
The recording has both bloom and clarity which is perfect for the solo genre. Walton's Passacaglia is given a lucid and convincing performance, but to my mind lacks the mesmerising and distinctive writing of his Cello Concerto. Equally, Frank Merrick's pastiche Suite, reminiscent of both Handel and Reger, seems to outstay its welcome, although Isserlis delivers the last ounce of characterisation and virtuosity in shaping the material.
JOANNE TALBOT