Exquisite playing on the Kanneh-Mason siblings' first recording together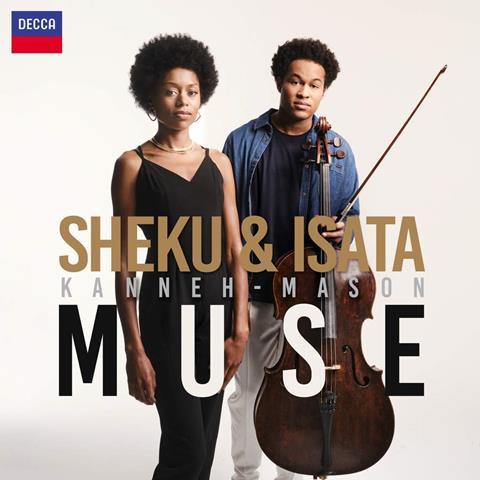 THE STRAD RECOMMENDS
The Strad Issue: January 2022
Description: Exquisite playing on the Kanneh-Mason siblings' first recording together
Musicians: Sheku Kanneh-Mason (cello) Isata Kanneh-Mason (piano)
Works: Rachmaninoff: Cello Sonata and song arrangements. Barber: Cello Sonata and song arrangements
Catalogue number: DECCA 4851630
Arguably Sheku Kanneh-Mason's finest recording to date and his first duo release with his gifted pianist sister Isata, this is playing that is truly inspired. Not since the classic Lynn Harrell/Vladimir Ashkenazy account of the Rachmaninoff Sonata (also for Decca) has this glorious work sounded so thrillingly spontaneous on disc. Whereas the older team went for a concert-hall, concerto-style projection, the Kanneh-Masons, while lacking nothing in overt passion, are more suggestive of the intimacy of the chamber room.
Rachmaninoff's fulsome piano writing has the potential to overwhelm the cello's natural sonority, yet (as readers may recall from their captivating performance at the BBC Proms) Isata somehow manages to retain a discreet balance at all times, despite the fistfuls of notes involved. Throughout, Sheku and Isata capture the yearning quality of Rachmaninoff's inspiration with a magical phrasal suppleness that is unforgettable.
Barber's early Cello Sonata is less expansive in its dramatic pacing, and in the wrong hands can run like a series of edited musical highlights, yet the Kanneh-Masons, imbuing every phrase with a captivating sense of emotional imperativeness, turn inwards to create the impression of a blazing masterwork. The seven song arrangements, which act as a central interlude between the two sonatas, are no mere makeweights, but run like a series of exquisite musical gems that one wishes would go on gently unspiralling forever.
JULIAN HAYLOCK