Atmospheric, subtly thought-out playing touching on the mystical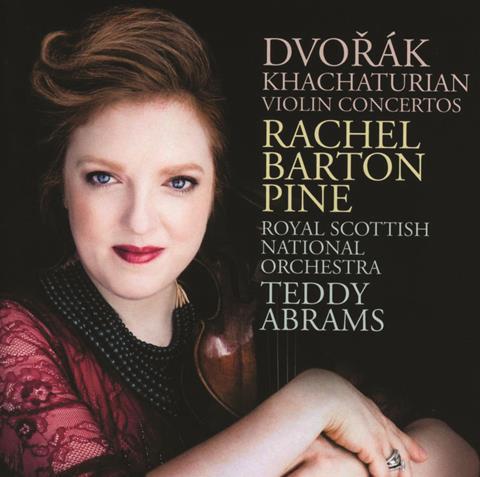 The Strad Issue: March 2020
Description: Atmospheric, subtly thought-out playing touching on the mystical
Musicians: Rachel Barton Pine (violin) Royal Scottish National Orchestra/Teddy Abrams
Works: Dvořák: Violin Concerto. Khachaturian: Violin Concerto
Catalogue Number: AVIE AV2411
Rachel Barton Pine's latest concerto recording wasn't supposed to include these pieces, which were called upon after a last-minute logistical crisis. She learned both concertos in the same year and there are certain (albeit tenuous) thematic links, but I sense this ever-versatile artist had something slightly more interesting up her sleeve.
Her Dvořák is not grand or sweeping, nor does it contain large amounts of contrast or charisma. But it has a pervasive melancholy and gentility that prove alluring in the end and speak of Pine's composure – and of a brilliant technique used to achieve things other than brilliance. The accompaniment is just as subtly shaded, but like the soloist's playing, reveals its gifts over time.
If those things aren't quite enough to make the Dvořák competitive, the Khachaturian is worth hearing, with attractive inflections, a less prettified and more muddy sound from Pine's 1742 'ex-Bazzini, ex-Soldat' Guarneri 'del Gesù' with some attractively edgy and insistent playing from a violinist whose sound isn't the biggest. Best of all is the haunting slow movement in which the soloist takes on the guise of an ashug – one of Armenia's travelling mystics. It's atmospherically and patiently done and makes the most of a deep sound picture.
ANDREW MELLOR