A recording high on atmosphere, with some genuine rarities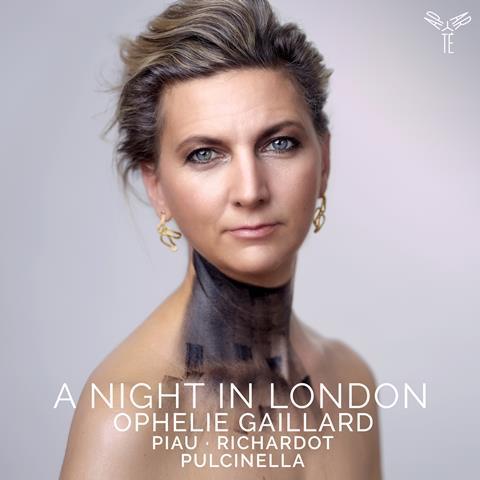 The Strad Issue: April 2022
Description: A recording high on atmosphere, with some genuine rarities
Musicians: Ophélie Gaillard (cello/director) Sandrine Piau, Rachel Camarinha (sopranos) Lucile Richardot (mezzo-soprano) Gabriel Pidoux (oboe) Pulcinella Orchestra
Works: Music by Avison, Cirri, Geminiani, Handel, Hasse, Oswald and Porpora
Catalogue number: Aparté AP274
This could easily have been just another disc of 18th-century cello concertos and concerti grossi. Instead, by mixing genres and styles – concertos, cantatas, operatic arias, Scottish traditional tunes and English folk arrangements – the irrepressible Gaillard and her band create an evocative musical collage of the richness of London's musical life in the mid-18th century.
A haunting solo cello version of Scottish cellist James Oswald's She's sweetest when she's naked opens the programme, transporting us back in time to Handel's London, where his operatic rival Nicola Porpora and the latter's fellow cello virtuoso Giovanni Battista Cirri are represented by two sparkling cello concertos. Gaillard draws her expression from the bow in the elegant twists and turns of Cirri's Largo, and the outer movements of Porpora's G major Concerto are particularly exciting, with the rapid string-crossing given with a nice bite.
There is exuberant, percussive playing from the members of Pulcinella, with a sympathetic recording that brings out the depth of texture. Rough edges there may be, but there is energy aplenty as the musicians slam into the accents in Hasse's Fugue, whipping up a veritable storm of semiquavers; and Geminiani's English folk-song arrangements and Oswald's Scottish songs take us into the taverns, with percussion adding to the convivial atmosphere.
JANET BANKS
Watch Ophélie Gaillard speak about the album in this interview: