Cellist takes centre stage to perform wordless operatic arias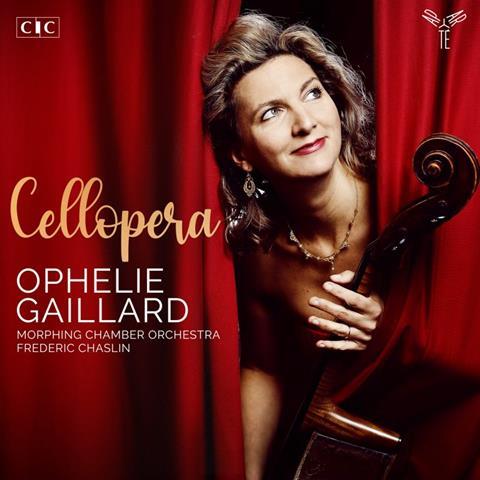 The Strad Issue: May 2021
Description: Cellist takes centre stage to perform wordless operatic arias
Musicians: Ophélie Gaillard (cello) Nahuel di Pierro (bass) Morphing Chamber Orchestra/Frédéric Chaslin
Works: Operatic aria transcriptions by Mozart, Bellini, Rossini, Donizetti, Verdi, Puccini, Tchaikovsky, Wagner and Offenbach
Catalogue number: APARTÉ AP248
Song transcriptions for cello have long been popular but operatic aria arrangements are less often heard in its repertoire. Prolific French–Swiss cellist Ophélie Gaillard has set out to put this to rights, recording a programme of her favourite opera arias, arranged for cello and orchestra.
The cello, whose sound is so often compared to the human voice, is surely best-placed of all instruments to make this succeed. There is wonderful music making and a full, warm recorded sound throughout as Gaillard does her best to 'sculpt each word' through the inflections of her bow. Her eloquent playing is at its most smooth and lyrical in Wagner's 'Song to the Evening Star' from Tannhäuser; and Giulietta's aria 'O quante volte' from Bellini's I Capuleti e i Montecchi is a joy in this arrangement by conductor Chaslin, Gaillard playing the impassioned line on her Gofriller with a stateliness and breadth of expression, joined by the cello section in close harmony.
The only track to include a voice, the famous aria from Verdi's Don Carlo when the solo cello dialogues with King Philip, highlighted for me the crucial element inevitably missing from purely instrumental interpretations of opera: the dramatic declamation of the words and the way the music and the singer's performance reflects their meaning.
JANET BANKS