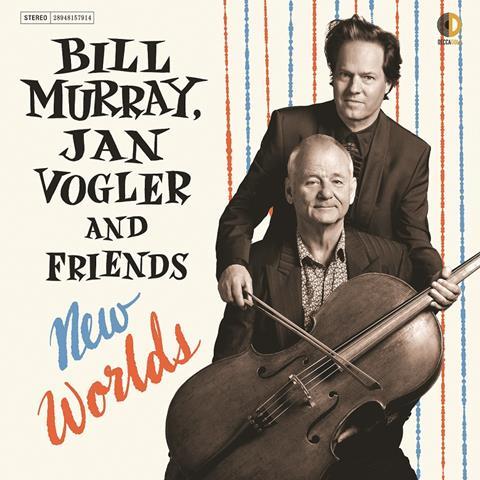 THE STRAD RECOMMENDS
The Strad Issue: January 2018
Description: Spoken word and music meld to make something extraordinary
Musicians: Bill Murray (vocals, narration) Jan Vogler (cello) Mira Wang (violin) Vanessa Perez (piano)
Works: Words and music by Twain, Hemingway, Whitman, Cooper, Bernstein, Bach, Piazzolla, Mancini and Gershwin
Catalogue Number: DECCA GOLD 28948157914
This is an extraordinary recording project. The cellist Jan Vogler had a chance meeting with iconic (a word not used lightly) actor Bill Murray on a transatlantic flight, and the meeting was significant enough for Vogler and Murray to reunite and develop a words-and-music concert format and album (see the August 2017 issue). The concept is simple: recitals of mostly American writing – Twain, Hemingway, Whitman – meshed with cello, violin and piano pieces from the core of the European repertoire, such as the prelude from the first Bach Cello Suite and the Andante from the B flat major Schubert Piano Trio.
Sometimes spoken word and music combine, sometimes they are presented alongside one another (the most powerful, extended reading is from Huckleberry Finn). The American songbook also makes an appearance, with selections from West Side Story. Murray also sings 'It Ain't Necessarily So', in a spoken-word style that allows the strings alongside him to shine through. Vogler, accompanied sympathetically by Vanessa Perez, plays lyrically throughout, and is happy to moderate his expressivity when Murray is reciting on top (the recording is expertly balanced).
Mira Wang is Vogler's equal when called on to take the lead (in the Gershwin, particularly). Then there is Murray. His laconic voice is instantly recognisable and enjoyably doleful, while never overplaying his part.
TIM WOODALL