Edward Bhesania watches the show at Sydney Town Hall, Australia, on 17 February 2021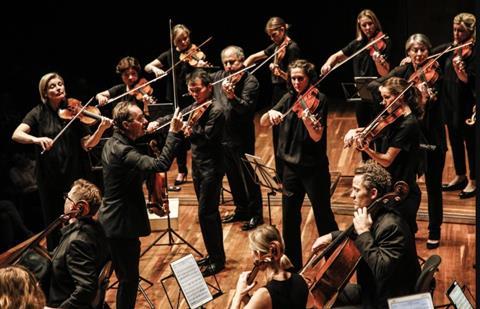 'Rapture and Revolution' was the first in the Australian Chamber Orchestra's series of eight StudioCasts scheduled for 2021. A seven-day ticket for each event costs AU$35 (around £19.50 or US$27; a series subscription is available) but these are clearly conceived as premium productions.
Sydney's Victorian Town Hall practically became a studio. The galleries and the grand organ were highlighted as architectural features. Beyond this, the camera shots were sensitive to the musical action, creating a distinctive style with lots of immersive, close-arc shots. The audio is impressive too, perhaps slightly favouring the cellos and bass – but why wouldn't you, when you can achieve a mahogany sound as deep and yet as clearly spoken as this?
Awkward silences are avoided by running the programme without breaks. Tognetti's direction is understated – a nod here, a glance there – and yet structure and expression are unanimous. Take Beethoven's Grosse Fuge, striking for its evolving dramatic tension. Schubert's Quartettsatz has both bite and bloom, and the Cavatina from Beethoven's op.130 oozes warmth and humanity. The only caveat is The Lark Ascending, in which Tognetti doesn't capture the weightless magic of free flight as well as some. Regardless, this is a welcome chance to experience one of Australia's leading cultural exports.
EDWARD BHESANIA