New works commissioned by and for virtuoso double bassist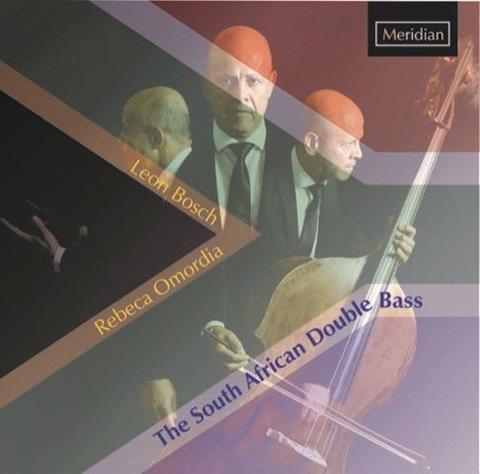 The Strad Issue: February 2021
Description: New works commissioned by and for virtuoso double bassist
Musicians: Leon Bosch (double bass) Rebeca Omordia (piano)
Works: Music by McLachlan, Viljoen, Klatzow, Earl, Hanmer, Pieterson, Roosenschoon, Stephenson and Hofmeyr
Catalogue number: MERIDIAN CDE84661
Formerly principal bass with the Academy of St Martin in the Fields, Leon Bosch has commissioned 40 composers from his native South Africa to write for him, and recorded the nine he liked best for the latest volume in his Meridian series.
European and African idioms clash in Hendrik Hofmeyr's exploitation of Bosch's agility, while Paul Hanmer and Allan Stephenson offer wittier vignettes of South African life, all of them effectively contrasting extremes of register in both instruments. The niceties of intonation sometimes go by the board in David Earl's Nocturne, yet this is the album's still point as well as its standout masterpiece, evoking memories of a childhood home with Dvořákian affection. The lyrical shape of Hans Roosenschoon's berceuse is handled so smoothly by Bosch that its origins as a piece for cello would be hard to guess.
With quicker recourse to Romantic conventions, the bittersweet rhapsodies by Anton Pietersen and Michael Viljoen also bring repose to a collection which elsewhere leans on the bass's association with jazz and natural affinity for mordant humour, in the finale of Grant McLachlan's Sonatina and the main section of Peter Klatzow's Isipho – 'gift' in Xhosa. Whatever the merits of the other 31 pieces, the present collection demonstrates not only Bosch's own talent for vivid characterisation but also the huge diversity of potential responses to a commission of converging cultures.
PETER QUANTRILL