English Baroque Soloists leader shines in the solo spotlight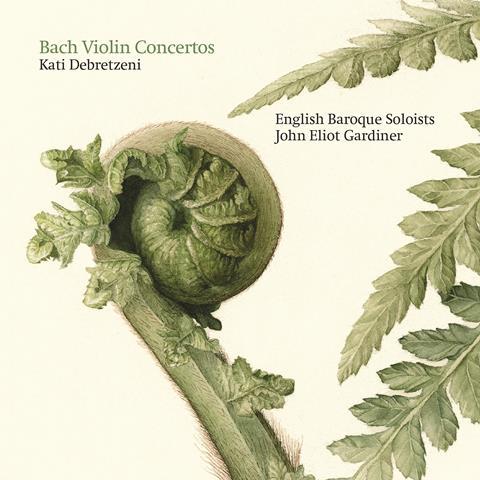 The Strad Issue: February 2020
Description: English Baroque Soloists leader shines in the solo spotlight
Musicians: Kati Debretzeni (violin) English Baroque Soloists/John Eliot Gardiner
Works: Bach: Violin Concertos: BWV1041, 1042, 1052 and 1053
Catalogue Number: SDG 732
Debretzeni, Gardiner and the English Baroque Soloists come to these works via Bach's cantatas and it shows. Debretzeni's violin weaves its way through Gardiner's cantata recordings, intertwining with voices and instruments and grappling with new acoustics on each outing. This is no different. Everything has been sorted out that needs to be: tempos, tempo relations, balance. Sometimes the EBS concertmaster strains at the more elaborate sequencing (in the first movement of BWV1053) but her tone is consistently impressive – woody with an amber glow.
The two concertos that don't exist in scoring for violin have been arranged by Debretzeni herself (with Wilfried Fischer, in the case of BWV1052) and will be published by Fountayne Editions. BWV1052 was probably a violin concerto first, and its appearance in the Cantata BWV146 informs Debretzeni's own arrangement after the version for keyboard.
All four movements of BWV1053 appear in cantatas. Debretzeni's arrangement looks at them from an alternate angle – using Bach's harpsichord renderings of violin works as a guide. The results are notably collaborative, lean and even devotional. The performances aspire to be 'conversations between friends'. For all the bustle, there is composure too (as in the first movement of BWV1042) and plenty of colour – instances where the conversation is visited by sudden rushes of sound and obvious smiles. Much to savour.
ANDREW MELLOR