An aptly flowing string quartet from a contemporary American composer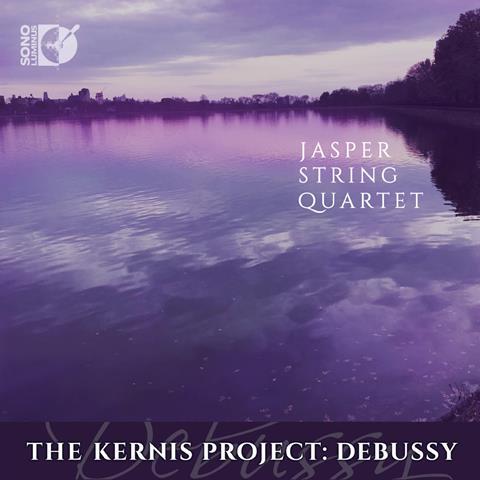 The Strad Issue: September 2019
Description: An aptly flowing string quartet from a contemporary American composer
Musicians: Jasper Quartet
Works: KERNIS String quartet no.3 'River', DEBUSSY String Quartet
Catalogue Number: Sono Luminus DSL92233
The Jasper Quartet has built quite a reputation for performing and commissioning new music, and this disc completes its cycle by Pulitzer prize-winning US composer Aaron Jay Kernis. His third quartet, 'River', was written for and is dedicated to the Jasper players, and their affinity with his music shines through in the way they inhabit its luminous flux and flow with effortless flair.
Laid out in five movements, River hinges around a central movement that opens in an idling drift of artificial harmonics and builds through dramatic and muscular declamations to arrive at poignant, searching phrases passed between the violin and cello. A chorale-like fourth movement, 'Cavatina', leads on to a powerfully expressive finale, 'Mouth/ Estuary'. Throughout, the players relish Kernis's touches of gleaming lyricism, their pacing perfect as they keep a tight hold on the dramatic tension.
The tautness and shimmering precision of Debussy's Quartet are equally impressive, in particular the lush harmonies of the otherworldly third movement. The soloistic bursts from cellist Rachel Henderson Freivogel echo moments in the outer movements of Kernis's piece, and a spacious, warm recorded sound adds to the power of a thoroughly enjoyable disc.
CATHERINE NELSON