The programming is the standout feature of this debut album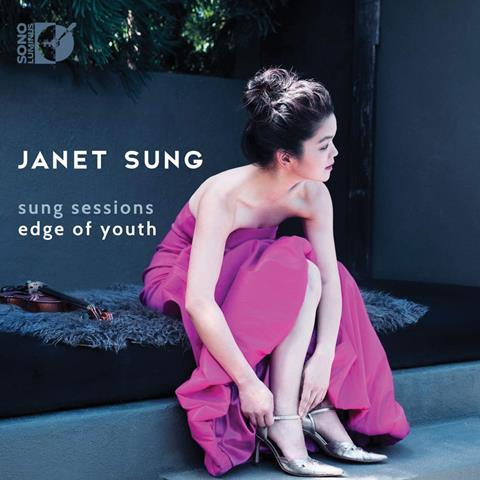 The Strad Issue: August 2019
Description: The programming is the standout feature of this debut album
Musicians: Janet Sung (violin) William Wolfram (piano)
Works: ENESCU Impressions d'enfance op.28 MAZZOLI Dissolve, O My Heart for solo violin BRITTEN Suite for violin and piano op.6 VISCONTI Rave-Up for Violin and Piano G. PROKOFIEV Sleeveless Scherzo for Solo Violin
Catalogue Number: Sono Luminus DSL92230
It took multiple listens to acclimatise to Janet Sung's 1600 Maggini during this debut album's opening Enescu. Not because she isn't producing a beautiful tone from it, but because volume-wise it packs a punch under her fingers; so add close miking, and even allowing for the Enescu folk-fiddler brief, things often feel too much, especially in her upper registers. In fact, eventually I got my score out, which confirmed that some of the softer dynamics were indeed being less obviously realised. And this is a shame when there's so much to like overall in terms of excellent technique, huskily rich lower-register tones, nice scene-painting, and some great partnering from Wolfram.
Britten's Violin Suite does have a more satisfyingly audible range of dynamics, though. Plus there's the interest factor of the programme's three more recent single-movement works. Turning now to these, Sung brings clear architecture and en pointe technique to Missy Mazzoli's virtuosic Dissolve, O My Heart (2011). Dan Visconti's bluesy, folky Rave-Up (2012) then comes over as an equally virtuosic tour de force of fun, before the album ends with an appropriately contradictory reading of Gabriel Prokoviev's Sleeveless Scherzo.
So, certainly it's a recording debut full of promise, even if it's not likely to nudge existing recordings of these works to the side. I suspect also that it doesn't quite do justice to the Sung one might experience in concert.
CHARLOTTE GARDNER