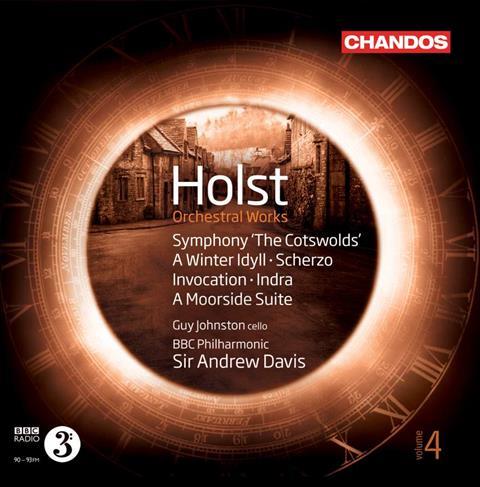 THE STRAD RECOMMENDS
The Strad Issue: January 2019
Description: Haunting cello work offers a glimpse into the pre-Planets Holst
Musicians: Guy Johnston (cello), BBC Philharmonic/Andrew Davis
Works: HOLST Invocation for cello and orchestra; A Winter Idyll; Symphony 'The Cotswolds'; A Moorside Suite; Indra; Scherzo
Catalogue Number: CHANDOS CHSA 5192 (CD/SACD hybrid)
At a time when many composers were forcing music irresistibly towards tonal implosion, Holst went his own way, paring his work down to the barest essentials, recreating the blemishless purity he so admired in the Renaissance masters. 'Never compose anything unless the not composing of it becomes a positive nuisance to you,' was Holst's maxim, and even at times when his personal life appeared to be falling apart, the will to create proved immutable.
Much of the music in this sensitively played and luxuriantly recorded programme dates from before The Planets watershed. Indeed, musically blindfolded, one could not possibly guess the provenance of A Winter Idyll, 'Cotswolds' Symphony and the early symphonic poem Indra, with unmistakable stylistic nods in the directions of Grieg and Wagner.
With the Invocation of 1911, a hauntingly contemplative work for cello and orchestra composed in Holst's spare time while working at St Paul's Girls School, Hammersmith, and which originally carried the Delian title Song of the Evening, one at last begins to sense the post-war composer waiting in the wings. Guy Johnston captures its wistful, yearning quality to perfection, surfing the music's impassioned dynamic range with a beguiling, velvet sonority that opens out thrillingly in moments of special intensity.
JULIAN HAYLOCK