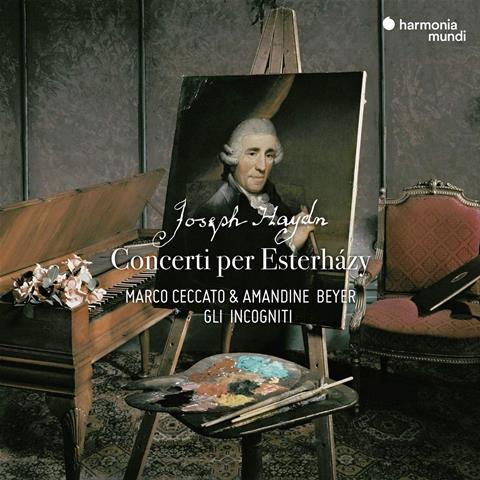 The Strad Issue: December 2018
Description: Baroque group makes new forays into Classical repertoire
Musicians: Amandine Beyer (violin), Marco Ceccato (cello), Gli Incogniti
Works: HAYDN Violin Concertos: in C major, in G major; Cello Concerto in C major
Catalogue Number: HARMONIA MUNDI 902314
Gli Incogniti wanders into new territory with this disc. The period-instrument group founded by Amandine Beyer in 2006 has until now restricted itself to Baroque repertoire. Now it makes a foray into the early Classical concerto with works from the 1760s written by Haydn for his Esterházy band.
The players stick with their gut strings, of whose challenges and rewards Beyer writes most eloquently in the booklet, and the harpsichord is noticeable in the texture. With two instruments to a part, the crisp, clear recording picks up every detail and finds nothing wanting.
For all the expressive leaning into notes, there is a feeling of detachment to these performances, even in the aria-like middle movements. Beyer weaves a spell with her high solo line over pianissimo pizzicato in the C major Concerto, playing with grace and perfect intonation in the minutely filigree figurations, but never quite tugs at the heartstrings.
By drawing soloists from its ranks, Gli Incogniti imitates Haydn, writing for his lead violinist Luigi Tomasini and cellist Joseph Weigl. The group's cellist Marco Ceccato amazes with his left-hand dexterity in the super-fast last movement of the C major Concerto and his virtuosic cadenzas are beautifully accomplished.
JANET BANKS