Peter Quantrill watches some fine performances from the Ryedale Festival, held in the Yorkshire Dales from 19 to 26 July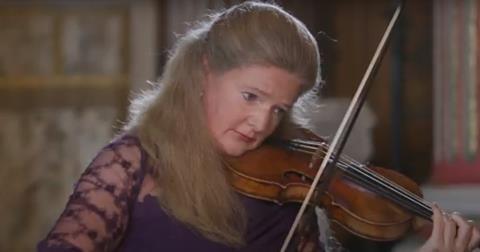 Even minus the high-summer audiences who usually pack out churches and chapels dotted across the Yorkshire Dales, the personality and atmosphere of the Ryedale Festival came over with surprisingly unmediated force on its online platform, 'RyeStream'. Relief and release from the confines of quarantine infused all the performances: introducing a Baroque solo recital (20 July), Rachel Podger remarked: 'It's like a dream to be playing here,' in the Arts and Crafts Chapel of Castle Howard, 'and not in my living room.'
Podger's performance of an A major Partita by a Salzburg student of Biber, Johann Joseph Vilsmayr, was accordingly liberated from the bar-line, beautifully sprung even in the most reflective of the four aria movements, and endowed with rustic delight in the concluding ground-bass Aria variata, leading naturally into the more familiar and ascetic countenance of the 'Guardian Angel' passacaglia from Biber's cycle of Mystery Sonatas. Her up-the-octave version of Bach's Sixth Cello Suite felt rougher and more songful than her commercial recording.
Abel Selaocoe's more Romantic take on the Third Suite's Sarabande punctuated a programme of songs from his native South Africa at All Saints Church in Helmsley (23 July). Some multichannel trickery was involved, with Selaocoe tapping a box of tricks at his feet while bowing, plucking and singing, but the most impressive aspect of the recital was the cellist's command of a remote audience, in both his softly spoken introductions and his extrovert playing.
All Saints was also the venue for Tamsin Waley-Cohen's Elgar programme (25 July). The salon accompaniment to the Chanson de matin was discreetly performed by Ryedale's director Christopher Glynn, leaving the violinist free to find a more fragile and impassioned vein of expression in the solo part. Bringing a fiercely dramatic profile to the E minor Sonata, Waley-Cohen and Glynn came together as equals, with the violinist gracefully ceding to the piano at Brahmsian points of reflection and eruption.
Taking place in the library of Castle Howard, the Carducci Quartet's account of the 'Mishima' Third Quartet by Philip Glass (26 July) was really captivating. Patrick Allen's musical filming sensitively pulled the focus across and then into the overlapping textures so that every slight rhythmic remove and harmonic dislocation registered as another angle on a revolving but impassive object. Surely the audiences will return in 2021 but I hope the cameras come back too.