Rare outing for small-scale pieces that perhaps hint at Sibelius's 'lost' Eighth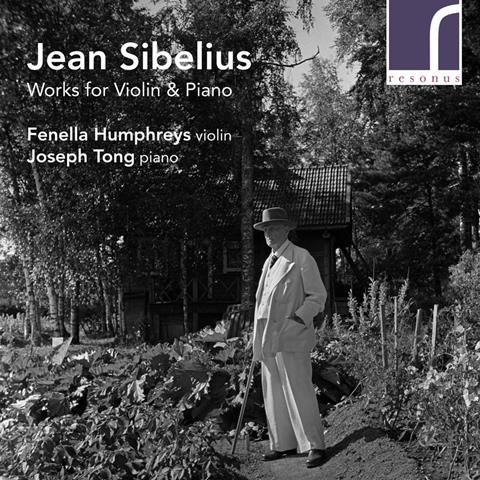 The Strad Issue: March 2022
Description: Rare outing for small-scale pieces that perhaps hint at Sibelius's 'lost' Eighth
Musicians: Fenella Humphreys (violin) Joseph Tong (piano)
Works: Sibelius: Four Pieces op.78; Andante cantabile in G major; Five Pieces op.81; Danses champêtres op.106; Four Pieces op.115; Three Pieces op.116
Catalogue number: RESONUS RES10294
Sibelius wrote a surprising number of small-scale works for violin and piano, but they rarely seem to get a look in on disc or in the concert hall outside the Nordic countries. Fenella Humphreys and Joseph Tong's selection and execution – a follow-up to Humphreys's recording of the composer's Violin Concerto on the same label – make a firm case for a wider airing of music that takes the sometimes maligned genre of the character piece into fresh and sometimes darker realms.
The pair begin arrestingly enough with the op.78 and 81 sets from 1915–18, highlights of which are a catchy Impromptu and an almost Elgarian Romance. Apart from a brief piece of juvenilia, a G major Andante cantabile, the remaining pieces (opp.106, 115 and 116) date from after the Seventh Symphony in the mid-to-late 1920s and perhaps give a hint at where the mysterious, never-to-be-seen Eighth Symphony might have ventured.
Technically, the pieces range from movements suitable for the amateur to some serious virtuosity involving double-stopping and quick-fire pizzicato–arco switches. Throughout, Humphreys captures their balance between musical simplicity and emotional sophistication: her rhythms, especially in the more dance-oriented pieces, are taut, and her tone ranges from firm to tender without ever becoming sentimental. Joseph Tong's piano playing is always clear-sighted and flexible and the pair are recorded in a close but supportive acoustic.
MATTHEW RYE