Classic and new collide in a refreshingly unorthodox programme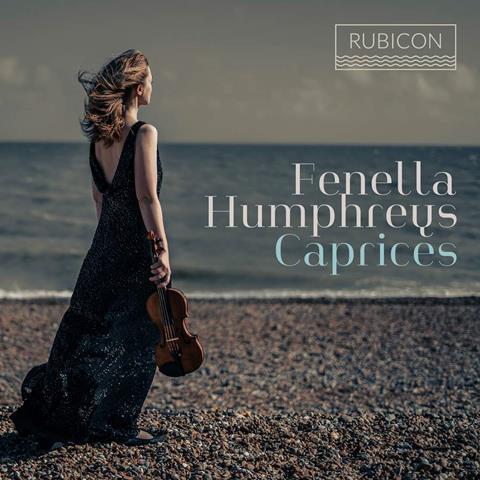 The Strad Issue: June 2022
Description: Classic and new collide in a refreshingly unorthodox programme
Musicians: Fenella Humphreys (violin)
Works: Music by Aitken, Bacewicz, Beamish, Coult, Haigh, Harwood, Hellawell, Howard, Joslin, Kreisler, Leith, MacRae, O'Connor, Osborn, Panufnik, Paganini, Patterson, Reid, Sutton, Waley-Cohen, Wallen and Werner
Catalogue number: RUBICON RCD1074
This is a seriously entertaining disc, a set of mostly contemporary, sometimes specially commissioned, short works, set around a framework of three of Paganini's Caprices and Kreisler's Recitativo and Scherzo-Caprice. The first Paganini to appear is the ninth, 'La chasse', played with fine imitations of horn calls and neat ricochet bowing. The 13th Caprice is indeed capricious, with Fenella Humphreys despatching the opening descending thirds in a rhythmically free, coquettish manner, while the 24th is briskly and deftly given, with real musical personality.
The theme of the 24th appears again at the head of a set of newly commissioned variations by twelve composers. Here, Sally Beamish provides a nervy variation full of picky, separated notes; Stuart MacRae produces floated arpeggiated chords and whispered tremolos, and Alexandra Harwood's variation is a haunting elegy, gently and affectingly played.
Kreisler's Recitativo is beautifully shaped, and the Scherzo-Caprice fizzes with high spirits and technical bravura. Elsewhere, Tom Coult's Etudes I–IV have echoes of Jimi Hendrix and end with a mysterious series of three-note chords; Roxanna Panufnik's gypsy-flavoured Hora Bessarabia moves from slow beginnings to sparkling complexity; and the third of Oliver Leith's Goat Head boasts the best title: 'Like whistling squiggles into the air, loose', a naïve melody played in portamentos. There are lots of good things here, and Humphreys is technically and musically superb, and captured in a clear and focused sound.
TIM HOMFRAY