Time-travelling back to 17th-century France for some world premieres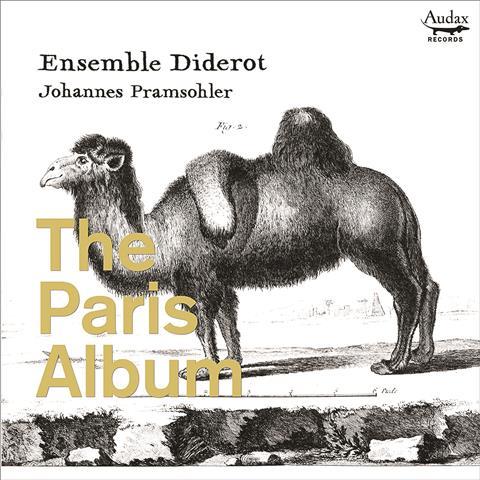 The Strad Issue: September 2019
Description: Time-travelling back to 17th-century France for some world premieres
Musicians: Ensemble Diderot/Johannes Pramsohler (violin)
Works: JACQUET DE LA GUERRE Trio Sonata in G minor BROSSARD Sonatas: in A minor 'Detta la Primogenita', in C major 'Detta la Seconda', in D major CAMPRA Sonatas: no.1 in B flat major, no.2 in A major COUPERIN La Convalescente CLÉRAMBAULT Trio Sonata in G major 'La Félicité' REBEL Tombeau de Monsieur de Lully
Catalogue Number: AUDAX ADX13717
In a project painstakingly researched by Johannes Pramsohler, period-instrument Ensemble Diderot here explores selected French trio sonatas composed before 1700, including four world premiere recordings (two trio sonatas each by Brossard and Campra) and a fascinating collection of other works in the genre.
Pramsohler and his colleagues display their customary sensibility, unity of purpose and polish throughout. They revel in the bold harmonies of the opening Grave of Jacquet de la Guerre's Sonata in G minor and slip effortlessly in and out of its various contrapuntal subdivisions and its tender concluding aria.
Technically authoritative, they play with imagination and panache, adding some stylish inequality in the charming gavotte of Clérambault's 'La Félicité' and melding the work's French and Italian elements with seasoned expertise. They shape the contrasting sections of the Brossard and Campra 'premieres' into convincing and coherent wholes and savour the various dance idioms of a third Brossard sonata.
François Couperin's La Convalescente, its finale's feverish contrapuntal activity suggesting a dramatic rehabilitation, is dispatched with rich and astute expression.
Most effective of all, though, is Rebel's Tombeau de Monsieur de Lully, a homage to his mentor performed with due melancholy, sensitivity and dramatic detail. The closely miked recording is sensitively balanced and appropriately resonant.
ROBIN STOWELL