Elegant, understated yet sparkling playing of Mozart's 'Haydn' quartets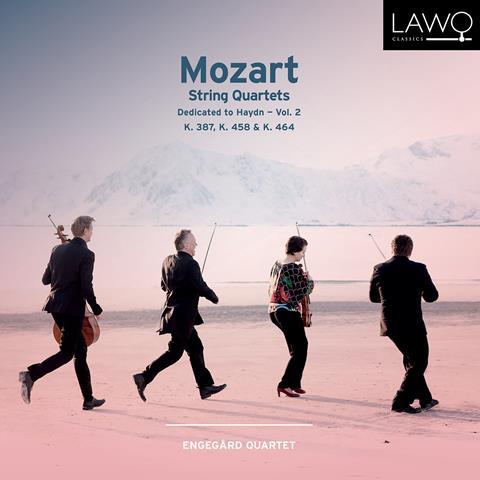 The Strad Issue: November 2021
Description: Elegant, understated yet sparkling playing of Mozart's 'Haydn' quartets
Musicians: Engegård Quartet
Works: Mozart: String quartets: in G major K387, B flat major K458 'Hunt', A major K464
Catalogue number: LAWO CLASSICS LWC1219
The Engegård Quartet opens Mozart's G major Quartet K387 in an easy, agile manner, scrupulously observant of the wrong-footing dynamics, and then heightens the drama in the questioning harmonic sideslips that open the development. The Menuetto flows elegantly, paced at the meeting point of three- and one-in-a-bar, and the Andante cantabile has genial charm, graced by leader Arvid Engegård's light and mellifluous flights of demisemiquavers. Springing rhythms and clipped staccatos mark the high-spirited finale.
After the rhythmically crisp and energetic opening of the B flat major Quartet K458 the players become snappily conversational, tossing snippets one to another, before applying the brakes slightly at the soft beginning of the development. There is a touch of faux naiveté in the Trio of the second movement, followed by limpid beauty in the Adagio, imbued with supple melodic shaping. The irrepressible finale has the colours and sparkle of a miniature comic opera.
The smooth ebb and flow of part-writing in the opening Allegro of the A major Quartet K464 is woven by subtle and sophisticated playing which belies an air of apparent simplicity, and the following Menuetto is a mixture of emphatic and insouciant. They keep the great Andante moving forward purposefully, full of detail and shifting character. The finale is a model of textural clarity, understated and exquisite. The recording is excellent, close-in with a touch of resonance.
TIM HOMFRAY