Highly contrasted readings of Mozart's evergreen concertos
The Strad Issue: November 2023
Description: Highly contrasted readings of Mozart's evergreen concertos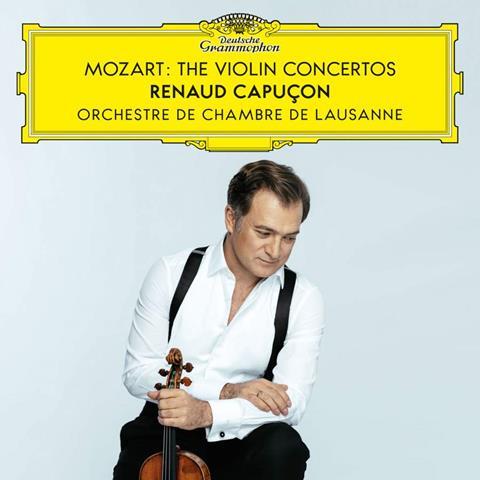 Musicians: Renaud Capuçon (violin) Lausanne Chamber Orchestra
Works: Mozart: Violin Concertos nos.1–5; Adagio K261; Rondo K373
Catalogue number: DG 486 4067 (2 CDs)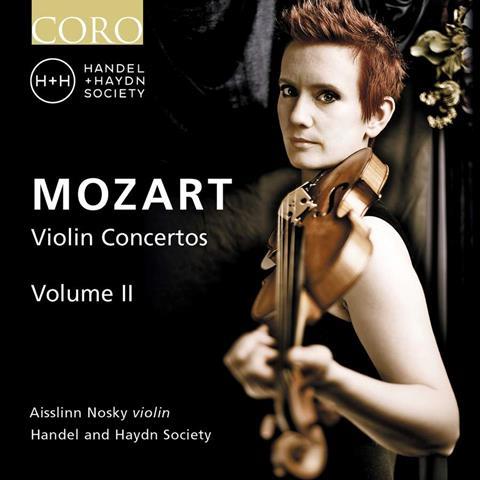 Musicians: Aisslinn Nosky (violin) Handel and Haydn Society
Works: Mozart: Violin Concertos: no.1 K207, no.2 K211; No.5 'Turkish' K219
Catalogue number: CORO COR16200
Having recently brought out a four-disc set of Mozart violin sonatas (reviewed last month), Renaud Capuçon now turns to the concertos, bringing them all together in recordings made in Lausanne last autumn. At the same time, Aislinn Nosky completes her survey with the First, Second and Fifth concertos, recorded in concert in Boston between 2019 and 2023. While the approaches are naturally a world apart – suave modern instruments and techniques versus gut strings and period manners – the aims are identical: to reveal the beauty and ingenuity of these youthful masterpieces. Both succeed in their own individual ways.
Capuçon's concern is, as ever, with his trademark beauty and consistency of tone, while Nosky and her Boston players rejoice in the different ways in which historic instruments produce their sound. Compare held notes, such as in the first solo paragraph of the Adagio of the B flat major Concerto K207. Capuçon's long high B is still, serene and even, gently warmed by vibrato, while Nosky's bulges as the pressure of the 18th-century bow fluctuates from frog to tip. Whether in faster or slower music, Capuçon's sound always has a core of sweetness, whereas there's a tarter, more grainy element to Nosky's.
The true test is in the 'Turkish' episode in the finale of the Fifth Concerto. The travelling players are clearly in town in both performances, enlivening the party with some good, woody col legno (Mozart marks it coll'arco al roverscio). But you may feel that Capuçon observes the spectacle as if from a Vienna coffee house, whereas Nosky is right in there with them, delighting in the whirl of the dancers and the crackle of the campfire. The audience is audibly with her all the way.
The DG recording doesn't specify whether it's taken from concert performances but there is a palpable live atmosphere (but no audience noise) around the sound in Lausanne's Théâtre de Beaulieu. The Coro disc is explicitly live, in the warm wood-lined acoustic of Boston's Symphony Hall, though atmosphere comes and goes suspiciously in unaccompanied passages. Between these two immensely satisfying sets, there is something for every Mozartian.
DAVID THREASHER