Charlotte Gardner gives her thoughts on the event held at Over-Seas House, London, on 25 February 2020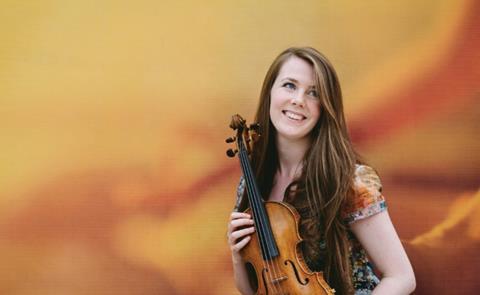 This year's Royal Over-Seas League strings final constituted a genuinely enjoyable concert night out. The four finalists were violist Julie Park, violinists Samuel Staples and Eleanor Corr, and cellist Maxim Calver. It was Corr who was crowned winner after her programme featuring the Presto from Lutosławski's Partita, Variation 18 of Rachmaninoff's Rhapsody on a Theme of Paganini, and Ravel's Tzigane. This was no surprise because it was a distinctively confident, technically and musicologically accomplished set of readings across which tempos, metre and phrasings were all expertly judged. It was also fiery, with strong vibrato and muscular richness colouring her Rachmaninoff and Ravel's sultry moments, and bucketloads of kick – the precision with which her up bow attacked the G string for the opening note of Tzigane commanded attention.
Park walked away with the Len Lickorish Memorial Prize for a string player of promise after an ambitious and thoughtful pairing of the Forsyth Viola Concerto in G minor with the Finale of Bowen's Viola Sonata no.2. Staples meanwhile brought ear-poppingly crisp technique and real musicality to Paganini's fingering and bowing tongue-twister of the Introduction and Variations on Paisiello's 'Nel cor più non mi sento'. Then my own special mention goes to Calver, who provided the serious competition of the night for Corr, holding the room with the elegance of his technique and overall sound, and his natural poeticism across Lutosławski's Grave, Dvořák's Silent Woods and Paganini's Mosè in Egitto Introduction and Variations. I have no doubt we'll be hearing more from him in the coming years.
CHARLOTTE GARDNER