Bruce Hodges hears a performance also including the Philadelphia Young Artists Orchestra under Rosalind Erwin, and the Philadelphia Youth Orchestra under Louis Scaglione, at the Kimmel Center, Philadelphia, on 5 June 2022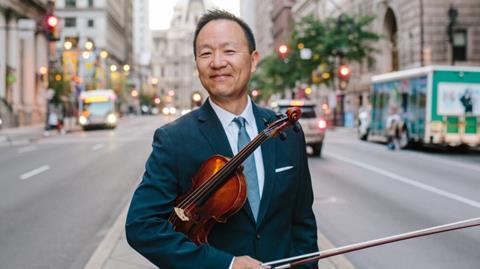 Scores of proud parents were among the audience members for this double-bill, the final concerts of the season from two ensembles sponsored by the Philadelphia Youth Orchestra Music Institute. Though the two events had much in common – mostly optimism about young people and the future of classical music – the linking thread was Mendelssohn's Violin Concerto.
In the first concert (at the Perelman Theater, the smaller of the two Kimmel Center venues), the Philadelphia Young Artists Orchestra (aged 13–18) proved enthusiastic collaborators, directed by Rosalind Erwin. In the solo role, concertmaster Kai Freeman delivered the first movement – from memory – with a presence beyond his 14 years. But there was more: Rimsky-Korsakov's Scheherazade is laced with sensuous violin solos and, if anything, Freeman seemed even more comfortable with these lyrical interludes. Between his impressively accurate intonation and adept phrasing, Freeman may be surprised at what the future holds.
In the second concert – this time at the larger Verizon Hall – conductor Louis Scaglione and the slightly older musicians of the Philadelphia Youth Orchestra (ages 15–22) welcomed David Kim, concertmaster of the Philadelphia Orchestra, to perform the complete Mendelssohn concerto. Among many virtues, Kim demonstrated that some expert team players can switch gears and morph into expert soloists and, even in the midst of passages of lyricism and fire, he found time for appreciative nods at his young colleagues – and vice versa.
Other award winners during the night included concertmaster Lea Wang, violinist Sophia Delong and violist Dillon Scott who at the time of writing are studying at, respectively, Harvard University, Oberlin Conservatory and the Curtis Institute. For those repeating the often-questionable mantra that classical music is dead, a few thousand people on a summer Sunday would beg to disagree.
BRUCE HODGES
Photo: courtesy Robert McDuffie Center for Strings