Leah Hollingsworth went to New York's Church of the Intercession on 18 September 2019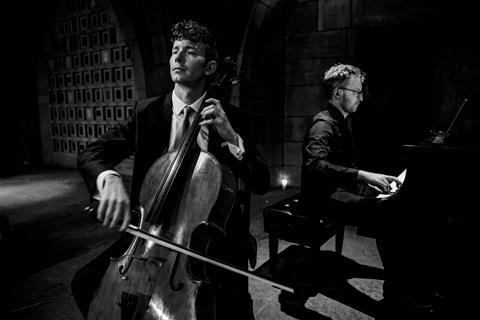 Joshua Roman and Conor Hanick presented an evening of music thoughtfully tailored to match the intimate and yet also somewhat cavernous space of the crypt at the Church of the Intercession. The presenter announced at the outset that there would be no clapping between pieces, enhancing the intensity of each work and creating a certain emotional ambience during the silence. The opening arpeggiation of Arvo Pärt's Fratres was just right, perfectly voiced with clear intonation. The piece continued well, and Roman gets around the instrument with much finesse, but I prefer an interpretation with less vibrato and a more pure sound.
Schnittke's 1978 Sonata followed, featuring impressive cello playing and often extreme tenderness from the piano. It is not an easy piece to hear and needed a stronger sense of hierarchy and definition within and between the phrases. The duo played with formidable intensity and force of sound but the piece needed a little more space to breathe. The final Pärt, Spiegel im Spiegel, was exactly right: uncomplicated beauty, played with a simple, sonorous tone and incredible ensemble. Roman has a uniquely special sound on his C string – clear and beautiful and yet stunningly rich without being throaty.
After the performance, Roman finally spoke to the audience – which he does well – and introduced his encore as an 'intensely personal reflection' on where he comes from. He played – and sang – an arrangement of Leonard Cohen's song Hallelujah that was undoubtedly the best-performed work on the programme. Roman's connection to the song was abundantly evident, and his lyrical, heartfelt playing was quite powerful. He invited the audience to sing along in the final chorus, creating a feeling of camaraderie and warmth within the somewhat lonely crypt.
Photo: Kevin Condon