Edward Bhesania hears a performance of Dvořák and Suk at London's Wigmore Hall on 13 December 2022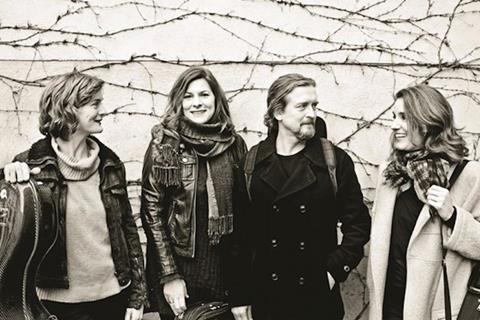 Christian Tetzlaff, Florian Donderer (violins) Timothy Ridout (viola) Tanja Tetzlaff (cello) Kiveli Dörken (piano)
Wigmore Hall 13 December 2022
In this Czech programme featuring siblings Christian and Tanja Tetzlaff, it was Tanja who opened. She may have been a touch hesitant at the very start of Dvořák's Silent Woods, but this soon bloomed into a poised and intimate performance. At the piano, Kiveli Dörken preserved a natural tread and pointed up the moments of drama.
Dvořák's Terzetto for two violins and viola (Tetzlaff frère, Donderer and Ridout) offered a sweeter lyricism and nicely defined counterpoint in its first movement. The Scherzo was tightly sprung, drawing a glassy contrast in the sul ponticello phrases, while the Trio section boasted a suave darkness. The finale's theme is a fairly uninspiring one in terms of bearing variations, but the musicians found plenty of interest in the quasi recitative variation, with its vigorous underlying tremolos, and in the risoluto variation before the rush to the finish.
The concert's second half opened with four pieces from Suk's solo piano collection Things Lived and Dreamt and concluded with the full complement of musicians performing Suk's Piano Quintet. If the almost overwhelming body of sound in the first movement suggested an army of generals it was at least one with sophisticated co-ordination. The intensity of the second-movement Adagio religioso was well pitched even if the magical opening string chorale could have been more ethereal. Overall, this was an evening of passionate, engaged playing, with intent listening between the players.
EDWARD BHESANIA
Photo: Giorgia Bertazzi