Peter Quantrill hears a series of live-streamed concerts from the Berlin Philharmonie on 14 December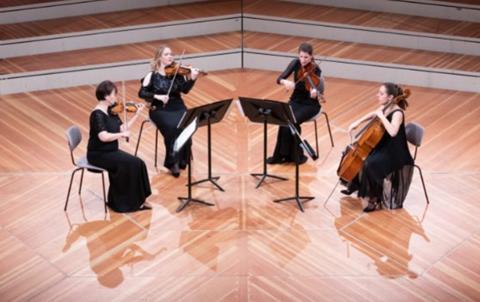 To say happy birthday to Ludwig van Beethoven, the BPO came up with more than a neat concept: its Digital Concert Hall hosted a cycle of quartets arranged into three studio concerts of early, middle and late works, played by both established and ad hoc ensembles within the orchestra.
Introductions by the violinist Philipp Bohnen set the tone for much considered but lively music making. He explored the apparently innocuous opening bars of no.1 and the fragile tension holding together its intimations of equality. The performance struck a cultivated poise between subversion and gravity, whereas similar virtues sold the more radically disruptive gestures of no.4 a little short in the heavier hands of the Leo Borchard Quartet.
The old guard of the Athenaeum Quartet belied their years in no.5 with hair-trigger articulation of the first-movement's major–minor combat, while leaving an expression of the BPO's famed sostenuto intensity to the all-female members of the Venus Ensemble Berlin in no.2, and the Gartemann sisters Cornelia (first violin) and Julia (viola) in a notably bold and searching account of no.3.
Perhaps the best was saved for last, with another happy meeting of minds. Some acute dynamic control and telling use of silence couched the sunshine-to-moonlight narrative of no.6 in the tones of a narrator who knows that the next chapter brings the deeper pathos of the first 'Rasumovsky' while coloured by a sense that op.18 passes through its own life cycle. Many hands, indeed, made light work.
PETER QUANTRILL