Peter Quantrill gives his thoughts on the performance at London's Barbican, 19 December 2019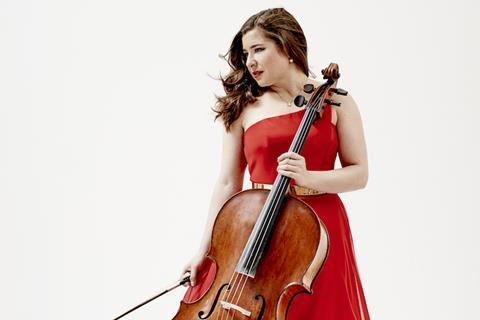 There were supple, almost deadpan shadings in the opening soliloquy of Elgar's Cello Concerto, raising expectations that there might be a French accent to the performance – except it didn't work out quite like that. Alisa Weilerstein worked with François-Xavier Roth to inflect the solo part with colours more subtle and fleeting than on her 2013 recording with Daniel Barenboim, while she drew a generous, even sound from her 1723 Montagnana. Having rhapsodically shaped the first movement's many halting pauses, she fairly whistled through the scherzo, with the kind of Mendelssohnian, nocturnal scurrying that creeps through the undergrowth of Elgar's late scores.
More impressive still were the unassuming songfulness of the Adagio – modest and contained, a world away from Du Pré – and the shrewd staging of the finale's titanic struggle, full of picaresque detail in the manner of Strauss's Don Quixote, but sharing also the tone-poem's sense of a life lived to the full and brought to a resigned close. A rare outing for Bartók's complete Miraculous Mandarin ballet in the second half served to underline how Elgar had kept abreast of contemporary modernism right until the end.
PETER QUANTRILL