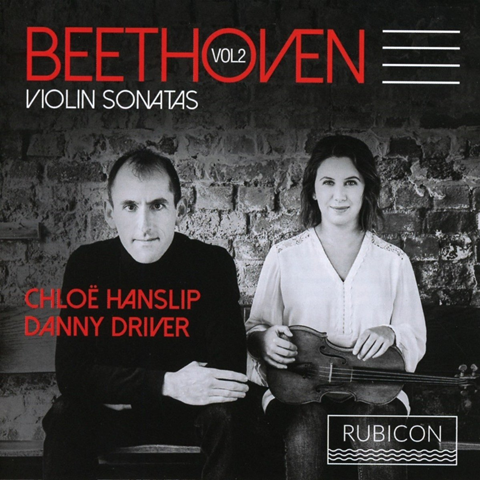 The Strad Issue: July 2018
Description: More from a fine partnership that balances structure and lyricism
Musicians: Chloë Hanslip (violin), Danny Driver (piano)
Works: BEETHOVEN Violin Sonatas nos. 4, 5 'Spring' & 7
Catalogue Number: RUBICON RCD1011
Recorded live at Southampton's Turner Sims Concert Hall in May last year, Danny Driver and Chloë Hanslip rewrite the semantic rulebook with readings of three Beethoven sonatas that rightly place the piano centre stage. Those who crave the enhanced violin presence of say Perlman/Ashkenazy (Decca) or Menuhin/Kempff (DG) will experience the shock of the new from the very opening of the A minor Sonata (no.4), in which the violin's opening double-stops are meticulously balanced so as to intensify the music's harmonic profile.
Throughout, one is continually reminded that this groundbreaking music is fundamentally thematic, not tuneful. When Beethoven occasionally turns lyrical – most notably in the popular 'Spring' Sonata – Hanslip seduces the senses with a compelling suppleness of dynamic, phrasing and senza-vibrato purity. In context, such moments feel appropriately more like Mozart in cantabile overdrive rather than reined-in Schumann.
As a result of Hanslip's scaled-back sensitivity to the violin's true place in Beethoven's sound world, Driver does not have to work so hard, so that any sforzando shock tactics are absorbed naturally into the music's structural imperative. Driver's velvet touch also helps integrate Hanslip's inspired musings and exquisite asides into the textural flow, enhanced by a gently cushioned yet tangible sound picture.
JULIAN HAYLOCK