A fresh new approach makes its mark in a crowded field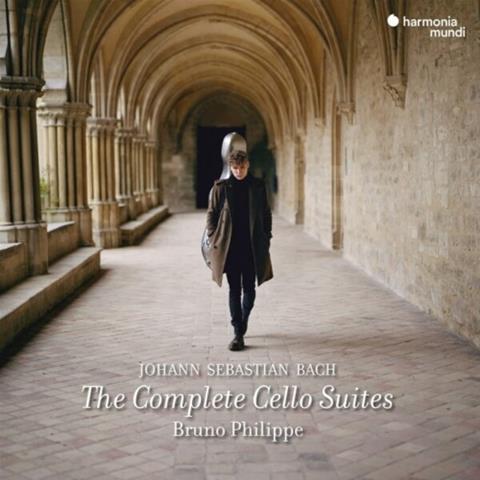 The Strad Issue: June 2022
Description: A fresh new approach makes its mark in a crowded field
Musicians: Bruno Philippe (cello)
Works: Bach: Cello Suites
Catalogue number: HARMONIA MUNDI HMM 90268485 (2 CDS)
Bach's Cello Suites are like moving clouds, encouraging constantly changing thoughts, and Bruno Philippe has approached these works with his eye on period-style performing. The catalogue may be groaning with versions, but this is a must-have set. Philippe's adoption of a Baroque bow has lightened articulation, while embellishment is innately stylish in the repeats. Likewise, his characterisation of the different dances, achieved through fluid bowing, is brilliantly done and he's captured in a very clear yet warmly resonant recording.
In the Prelude of the First Suite, Philippe's unassuming depiction of harmonies and modulations to create the narrative is compelling. The Sarabande in the same suite evokes an intimacy, although always flowing and acknowledging the spirit of dance, with a constant adjusting of arm weight to bring subtlety to the phrasing. If the brisk tempos in the second Minuet that follows and second Bourrée of the Third Suite are initially surprising, they're arguably effective in their rusticity. Philippe also explores the darker moments poetically, such as the Allemande of the Fifth, and creates due spontaneity in the closing chords of the Prelude to the Second and the 'cadenza' moment in the Fourth's Prelude.
Philippe has studied Kellner's copy of Bach's score, which marks the Prelude of the Third Suite to be played presto; his brisk tempo here works well, as does his running Courante, which contrasts so well with the more reflective Allemande. Other highlights include the cogently voiced fuga in the Fifth's Prelude, and, in the Sixth, his gloriously simple delivery of the Sarabande's folk-like melody despite its taxing chords, and the colourful hurdy-gurdy drones in the ensuing gavottes.
JOANNE TALBOT