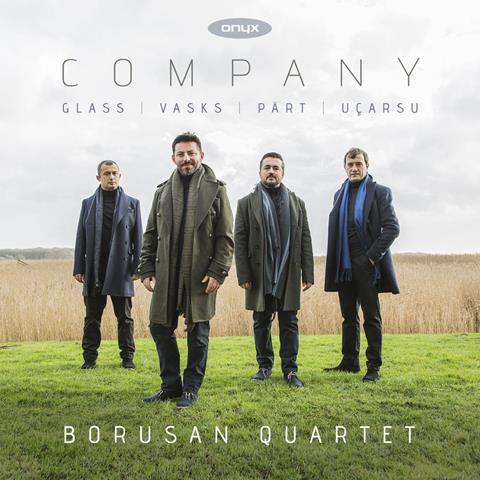 The Strad Issue: January 2018
Description: Contemporary quartets that are in good… company
Musicians: Borusan Quartet
Works: PÄRT Summa, UÇARSU String Quartet no.2 'The Untold', GLASS String Quartet no.2 'Company', VASKS String Quartet no.4
Catalogue Number: ONYX 4171
Philip Glass's second quartet 'Company' lends its title to this disc. Its play of pulse and texture, unfolding in four movements in a work lasting less than ten minutes, is as honed, hypnotic and delicate as one could wish for, but it is far from the star of the show here.
Instead, the players of the Turkish Borusan Quartet incorporate it, along with Pärt's intense and impossibly still Summa, as a perfect contrast to an unfamiliar work by one of their countrymen, Hasan Uçarsu's Quartet no.2 'The Untold'. A bright undertow of Anatolian folk-song influences abound, in particular in the raw, rich power of the dancing third movement, which, Uçarsu says, echoes the 'hurly-burly of celebration' of the Kakava festivities, held to celebrate the coming of summer.
The fourth quartet by Latvian composer Pēteris Vasks is better known. The Borusan's brilliant, vivid tone colours and infectious drive give full weight to its shifts of mood, from the searing desperation of its opening elegy, through the shades of Shostakovich in its racing, angular pair of toccatas, to the fractured beauty of the final Meditation. Recorded sound has inviting clarity coupled with all the edge-of-your-seat immediacy of a live performance, in a disc that demands attention.
CATHERINE NELSON