Celia Cobb reads a compelling memoir by Australian cellist, violist and teacher Ed Ayres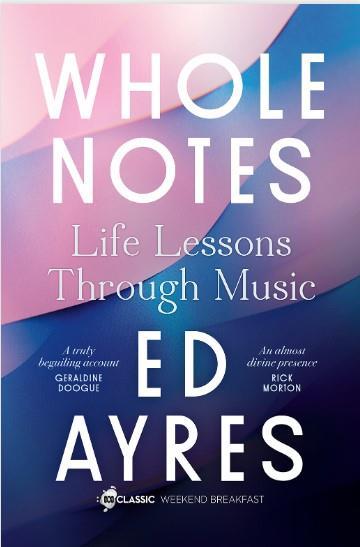 Whole Notes: Life Lessons through Music
Ed Ayres
320PP ISBN 9780733341038
ABC BOOKS £16.99
This book presents an insight into the author's experiences of teaching and learning music, alongside his personal gender identity story and subsequent female to male transition in later life. The author gives a full account of his musical life, from receiving recorder and violin lessons at primary school, to establishing himself as an orchestral viola player, then later, after a change of instrument, enjoying a second career as a cello (and viola) teacher, as well as a writer and music broadcaster.
The text is full of anecdotes and interesting observations; tales from the string teaching room abound, and include heart-warming and perceptive accounts of highlights from lessons with children and adults of all ages and stages. There are many descriptions of teaching techniques and successful moments in lessons that will resonate with all instrumental teachers, as well as accounts of numerous occasions on which Ayres, as the teacher, found himself learning just as much, if not more than his students. He also charts the joys, frustrations and triumphs of learning the French horn as an adult with good-natured humour, as well as offering information and opinions on a very wide range of mostly musical topics. In addition, we read about the practicalities of his gender transition journey – dealing with hormone injections, simultaneous male puberty and menopause, and surgery – as well as tracking his path around the globe from Kent to Brisbane, Australia via Manchester, London, Hong Kong, Pakistan and Afghanistan. Grouped under seven headings: Bravery, Knowledge, Resilience, Kindness, Wisdom, Hope and Love, the author weaves the various strands of his life experiences together with such apparent effortlessness that the result is a highly enjoyable page-turning read.
But this book is not just an interesting memoir. As well as dwelling on the specific rewards of teaching and learning a musical instrument, and documenting the author's gender transitioning, central to this book is a celebration of music as 'humanity's greatest creation'. Music is referenced on every page – it underpins every chapter, story or comment in a way that is both inspiring, uplifting and thought-provoking. There are no cringeworthy bar-by-bar descriptions of music, just a constant reminder of the power that music has to console, to inspire and to change. Not everything in the book is joyful and wonderful; the author hints at a less than idyllic early family life, and there are references to a period of depression triggered by gender dysphoria, as well as discrimination and other hurdles faced as a transgender man. But the nature of the writing, which bounces mercurially between topics, means that the author's wry and often self-deprecating sense of humour is never far away, and there is no hint of misery-memoir in these pages.
Put simply, this is a gorgeous read. It is entertaining and educating in equal measure, and will leave its readers inspired, whether that be to practise, to listen to a long list of specific music (a playlist is included) or to make more substantial changes in their lives. It is a book about how we – teachers, learners, listeners – can use music to train ourselves to listen, and how by listening, we can find meaning and truth in life. It should appeal to everyone, musicians and non-musicians alike. I very much encourage you to read it.
CELIA COBB