Another chance to sing out for more voices lost to the Holocaust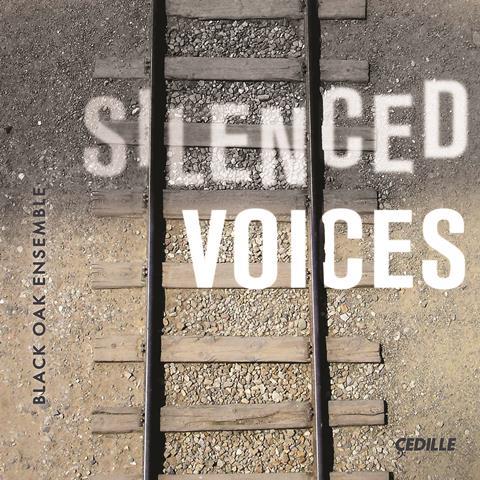 The Strad Issue: December 2019
Description: Another chance to sing out for more voices lost to the Holocaust
Musicians: Black Oak Ensemble
Works: String trios by Frid, Hermann, Kattenburg, Klein, Krasa and Kuti
Catalogue Number: CEDILLE CDR 90000189
Twenty years, ago, Decca's Entartete Musik project made familiar names of Gideon Klein and Hans Krasa among other young Jewish composers who perished in the Holocaust. Tánec (simply, Dance) by Krasa and Klein's String Trio now belong to the standard repertoire and rightly so: in their own ways they show that Bartók had no monopoly on nervy, folk-inflected modernism, and they likewise respond to performances not overburdened by retrospective pathos.
In that regard there is no faulting this debut album by the Chicago-based Black Oak Ensemble: rhythmically tight and, like the best trio recordings, conveying a sense of a fuller ensemble. Where it stands out from the crowd, however, is in the revival of four more forgotten composers. Alone of them all, Géza Frid survived the war as a member of the Dutch resistance; the central Andante cantabile of his op.1 Trio sings sadly of happier times and the finale avoids the feverish intensity which becomes a signature mood for the other composers.
Nevertheless, the Black Oak musicians capture a wry, jaunty quality to the Serenade by Sándor Kuti which combines with relatively straightforward voice-leading to suggest a kinship with Shostakovich. The single-movement Trio by Paul Hermann is more mature and reflective in mood, unfolding in a subtle combination of rondo and variation form.
Occasionally here and elsewhere I found the vibrato of violinist Desirée Ruhstrat a touch wiry but she brings a welcome lightness of spirit to the album's most arresting discovery, a five-minute trio by the Dutch composer Dick Kattenburg. The piece covers a huge expressive range in its brief span, not for a bar overshadowed by its dark times and finding a hard-won tonal resolution – played here with beautifully pure tone – that really does hint at a tragically silenced voice.
PETER QUANTRILL