Thoughtfully programmed 20th-century sonatas from New Zealand violinist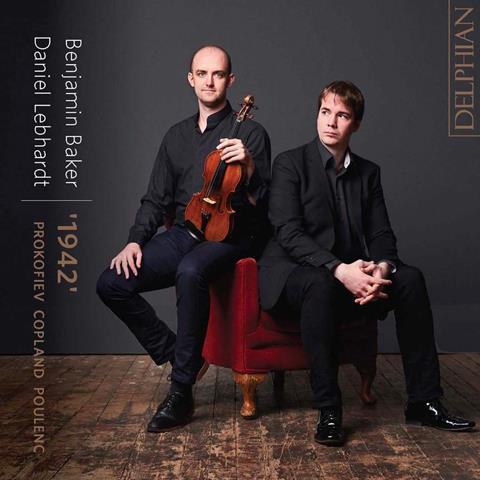 The Strad Issue: August 2021
Description: Thoughtfully programmed 20th-century sonatas from New Zealand violinist
Musicians: Benjamin Baker (violin) Daniel Lebhardt (piano)
Works: Copland: Violin Sonata. Poulenc: Violin Sonata. Prokofiev: Violin Sonata no.2 in D major op.94a
Catalogue number: DELPHIAN DCD34247
These three sonatas and I have one thing in common: we were all begun in 1942. The Copland and Prokofiev were written in the interstices of film studio work. The open-air themes of Copland's Andante semplice, as redolent of the American prairies as Vaughan Williams's Lark Ascending is of pastoral England, sound just right with Benjamin Baker's bright sonority. In the Lento he traces a fine line against Daniel Lebhardt's thoughtful piano. The finale, more jagged at first, settles down to a tuneful dance, then violin recitatives against a dancing piano and a quiet close.
Poulenc was more at home with winds than strings and early records of this collage-like sonata – conceived as a memorial for Lorca and in its final version also mourning its first performer Ginette Neveu – were unconvincing. These artists seem in accord with its various moods and quotations. The Intermezzo's nostalgic tinge is well captured. The finale starts fast, almost like Prokofiev, but turns tragic at the end – quite frightening.
The real Prokofiev is a flute sonata fiddlified for Oistrakh. In this unusual context the performance works well, slower movements nicely played, faster ones displaying good rhythm and ensemble. The recordings allow some E-string edge into Baker's tone but are otherwise fine.
TULLY POTTER