A legendary 'del Gesù' takes centre stage in this wide-ranging recital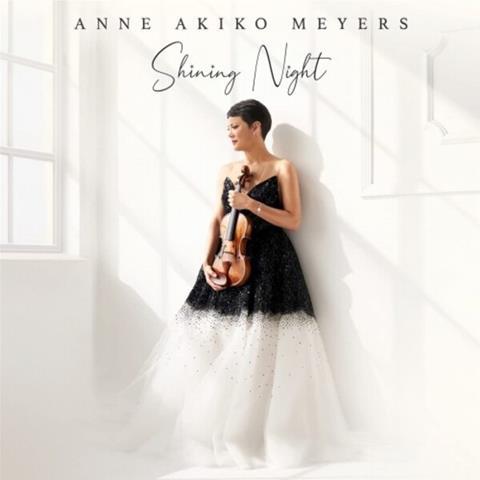 The Strad Issue: August 2022
Description: A legendary 'del Gesù' takes centre stage in this wide-ranging recital
Musicians: Anne Akiko Meyers (violin) Jason Vieaux (guitar) Fabio Badini (piano)
Works: Works by Bach, Brouwer, Corelli, Creatore, Ellington, Lauridsen, Paganini, Peretti, Piazzolla, Ponce, Villa-Lobos and Wiss
Catalogue number: AVIE AV2455
Despite some deliciously cool moments along the way, more suggestive of Paris's Hot Club c.1930 than Zimmermann's Leipzig coffee shop c.1730, the combination of Anne Akiko Meyers's glorious 1741 'ex-Vieuxtemps' Guarneri 'del Gesù' and the magical, piquant tracery of Jason Vieaux's 2013 Gernot Wagner guitar, feels slightly unbalanced in traditional territory. This is most noticeable in the works by Bach, Correllia, Paganini and Villa-Lobos. Elsewhere, the guitar becomes such an integral part of the music's texture that it becomes difficult to imagine it played any other way.
You immediately sense the cultural gear-change with Duke Ellington's In My Solitude, given by Meyers with a sultry eloquence. Piazzolla's Histoire du Tango is also beautifully judged, with one foot placed firmly in the concert hall, and blessedly free of Grappelli caricature. Vieaux's exquisitely shaped introductions to 'Café 1930' and the Elvis Presley/Andy Williams hit Can't Help Falling in Love are two further highlights of the album. So, too, is a specially commissioned piece by Leo Brouwer entitled Laude al Árbol Gigante.
Pianist Fabio Badini joins Meyers for Manuel Ponce's Estrellita, which is shaped with intuitive grace and charm. To finish, two gently reflective pieces by Morten Lauridsen.
JULIAN HAYLOCK