Gripping playing captures Shostakovich's astringent wit and emotional drama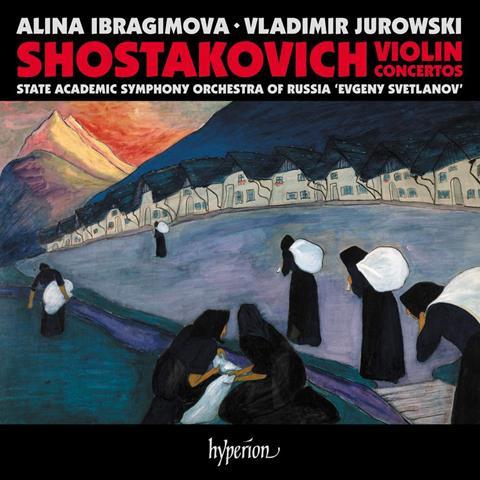 The Strad Issue: August 2020
Description: Gripping playing captures Shostakovich's astringent wit and emotional drama
Musicians: Alina Ibragimova (violin) State Academic Symphony Orchestra of Russia 'Evgeny Svetlanov'/Vladimir Jurowski
Works: Shostakovich: Violin Concertos: no.1 in A minor op.77, no.2 in C sharp minor op.129
Catalogue Number: HYPERION CDA68313
Alina Ibragimova successfully channels the spirit of David Oistrakh in these gripping performances of the two violin concertos that Shostakovich wrote for the Ukrainian virtuoso. She shares his interpretative humility in playing that conveys the music's emotional depths as much as its acerbic wit. In no.1 her performance is crowned by a heart-rending account of its Passacaglia and its subsequent cadenza. But she then goes one further than Oistrakh and plays the opening theme of the finale on solo violin, as Shostakovich first envisaged, before his dedicatee persuaded him to reassign the music to the orchestra in order to give him some respite after the extensive cadenza.
The Second Concerto may be less well known, but Ibragimova is a beguiling guide to its more fragmented and rhapsodic form. The finale is played as a riveting game of cat and mouse between soloist and orchestra, with Ibragimova unafraid to bring out the music's coarse sarcasm and bitter anger in her tone – more Itchy and Scratchy, perhaps, than Tom and Jerry, but none the worse for that.
Vladimir Jurowski leads his venerable orchestra with panache in both works, eliciting some particularly fruity woodwind playing. And the recordings, although made in different Moscow venues, are both excellently balanced.
MATTHEW RYE