A superb follow-up album that is chock full of musical highlights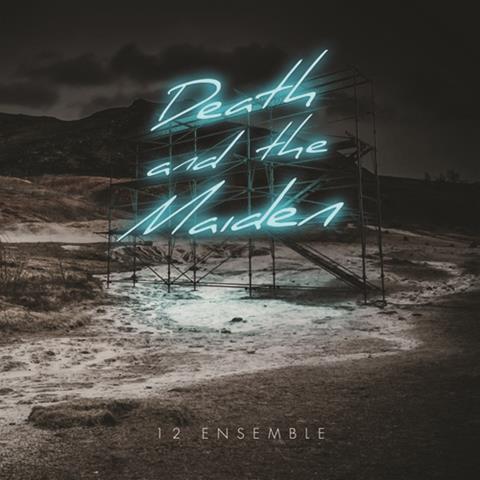 THE STRAD RECOMMENDS
The Strad Issue: March 2020
Description: A superb follow-up album that is chock full of musical highlights
Musicians: 12 Ensemble
Works: Schubert: String Quartet no.14 'Death and the Maiden'. Tavener: The Lamb. Leith: Honey Siren. Sigur Rós: Fljótavík
Catalogue Number: Sancho Panza SPANCD002
'There's already a well-known and much-recorded string orchestral arrangement of Schubert's "Death and the Maiden" quartet by Gustav Mahler. We decided not to use it.' So writes 12 Ensemble cellist and co-founder Max Ruisi in the booklet notes accompanying this follow-up to their acclaimed debut album, Resurrection, and it's that same combination of spunk, originality and class you'll hear across the resultant performances.
There is also proper scholarly muscle, because that decision not to use the Mahler arrangement isn't just down to a desire to be different, but instead stems from the ensemble being genuinely unconvinced by its deviations from Schubert's original articulation and dynamic markings. Certainly this fresh transcription is a winner. Distinctive features include the addition of a double bass part, which lends a satisfying additional depth without ever sounding bottom-heavy. Also, certain key lines are left as beautifully rendered solos, thus retaining the Schubertian gossamer.
Ultimately, though, the Schubert's success is down to 12 Ensemble's approach to the string ensemble sound itself. Captured in clear and balanced recorded sound, the musicians know when to blend like silk and when to slice though the textures. All of which results in an album-long list of highlights, from the emotional punch of John Tavener's little-known string arrangement of The Lamb, to the haunting, velvety-dark wail of Oliver Leith's Honey Siren, written for the 12 Ensemble in 2019. Ensemble member Guy Button's arrangement of Sigur Rós's Fljótavík then ties everything up in a perfect conclusion, taking us on a journey from dark introspection to luminous serenity.
CHARLOTTE GARDNER