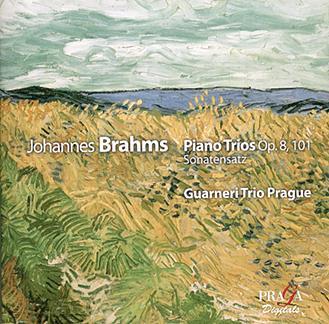 The Strad Issue: January 2007
Musicians: Divertimenti Ensemble
Composer: Brahms, Joseph Miroslav Weber
Joseph Miroslav Weber's First String Quintet incorporates programmatic titles for its four movements, offering attractive fare in a style approaching, but rarely surpassing, that of his more illustrious Czech contemporaries Dvo?rák and Smetana. These players are persuasive advocates of the work, revelling in the resourceful academic argument of the lyrical first movement and injecting the Scherzo with all the requisite energy and youthful high spirits. They play the Adagio, a nostalgic 'Longing for the Fatherland', with overtly romantic sentiment and make good sense of the finale, fragmented by its somewhat extreme use of thematic recall.
Divertimenti's coherent, dramatic reading of Brahms's op.34 uses Sebastian Brown's speculative 1946 reconstruction of the composer's original string quintet version, destroyed on Joachim's advice. These players give a sensibly paced and powerfully wrought account of the first movement with full and rich sonority, if not perfect blend and balance. Consistently attuned to the focus and impetus of Brahms's long-breathed paragraphs, their Andante is beautifully shaped with a finely projected sense of line and a deeply expressive central section, and their Scherzo is exuberantly explosive. After a less than ideally searching slow introduction, their finale is full of Brahmsian spirit and thought-provoking touches, the charming opening theme finally transformed in a wild and energetic coda.
With its warm, full-bodied recording and ample presence, this unusual disc holds considerable musical interest. However, while Brown's reconstruction has much to recommend it, Brahms's final mix of piano and strings seems to work best in matching the power of his music.
ROBIN STOWELL