The violinist reflects on the prospects and attitudes of young musicians, as he remembers Isaac Stern in his 100th anniversary year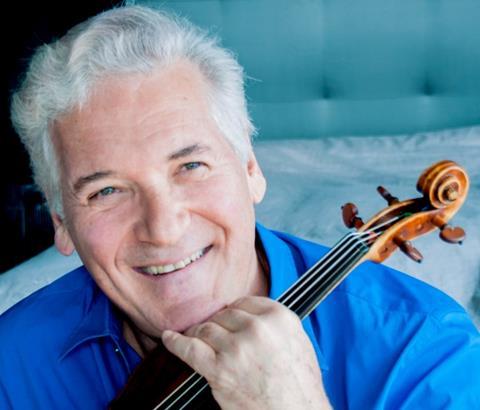 Lots of young string players today watch clips on YouTube and say, 'I want to be like that famous musician'. So they go and strive for that, but they find that it's very disappointing. Making a career is just not as simple as that.
Part of it is ego. If someone says, 'Oh, that was magnificent! That was the most wonderful concerto I've ever heard in my life!' it goes to a person's brain and is very hard to wash out. But it's not realistic. You may be young and talented, but there's no way that at 18 or 20 you can know what's going to happen at 35 or 50. Then, all of a sudden, you wake up 10 years later, and the person you thought you were is gone.
Part of the problem is society. My friend and mentor Isaac Stern knew that society is not good for talent. These young people need nurturing. And you need to slow down.
Read: 'He could hear and see talent, and he loved it' - Pinchas Zukerman remembers Isaac Stern
Watch: Violinist Pinchas Zukerman performs Tchaikovsky's Sérénade mélancolique, op.26
I teach my students a whole bunch of different layers: in terms of understanding, and how to very simply make a living. Usually we ask the students once a year at the Manhattan School of Music, 'What are you going to do when you leave school?' My God, have I heard stories - they really don't know. They have no idea, at 22, what they're going to do. If you ask a 21-year-old, 'Where do you think you're going to be in five years from now,' they get completely stuck.
These are the things we really need to dissect again, for the sake of the young, wonderful, vivacious, super person who wants to be in music. Because disappointment is the worst thing. And if you're not prepared for that disappointment, you're going to be in trouble.
Isaac Stern was so kind to a youngster like me who was coming up in the world - both he and his wife Vera. They were instrumental in doing such extraordinary things. It's that belief in the human soul, in the human being, that will make it better for the next generation.
Interview by Pauline Harding
The Strad's July 2020 issue celebrated the centenary of Isaac Stern with a focus on his chamber music collaborations, and contributions by violinists Midori, Pinchas Zukerman and Cho-Liang Lin. To read in full, click here to subscribe and login.