The Strad asked the genre-hopping double bassist and composer to share the most important lessons he has learnt in his musical career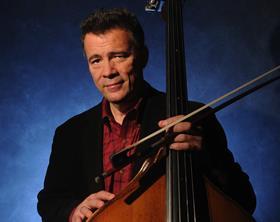 Discover more Featured Stories like this in The Strad Playing Hub
This was originally published in the November 2010 issue of The Strad
From the start I have always written for myself and my friends, so there is always someone to play the piece.
I have always thought of performing not so much as an end in itself, than as a vital link in a continuum of musical thought and activity.
Teachers shouldn't feel they have to answer every question, but should establish a dialogue with the student where both parties are looking for the same thing.
Most composers should play more and most performers should write more.
The biggest difficulty for most classical musicians looking outside of the established repertoire is to understand the primacy of rhythm in most music.
I find it helpful to see music as a language and different styles as dialects.
I've learnt more from the musical examples set by others than from anything they've said.
This was originally published in the November 2010 issue of The Strad