The career of the English cellist Leo Stern included the world premiere of the Dvořák Concerto under the baton of the composer, playing to Queen Victoria, and to President McKinley at the White House. Here, the cellist Mats Lidström profiles this too-little-known musician, who died aged 42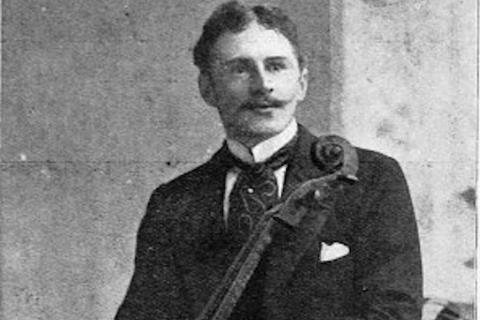 The name of Leo Stern is forever linked to the première at the Queen's Hall in London on 19 March 1896 of a new concerto in B minor by the Czech composer Antonín Dvořák. In November 1895 Dvořák was invited by the London Philharmonic Society to conduct some of his own works. The composer decided to include his new Cello Concerto written for Hanuš (Hans) Wihan, Strauss's friend for whom he wrote the F major Sonata. The suggested date, 19 March proved impossible for Wihan, but the Society insisted on the date and went on to hire Stern without consulting the composer.
Dvořák then cancelled the date to the embarrassment of the Society which had already advertised the concert. It seems, however, that Wihan may have released Dvořák from his promise. After all, Wihan and Stern were friends from their days in Leipzig as students of Karl Davydov. Stern travelled to Prague to prepare the premiere with Dvořák. After the London performance, he returned with the composer to Prague for the Czech premiere on 11 April 1896. Wihan and Dvořák remained friends, performing the Concerto together several times around Europe. Stern continued to perform the Concerto, appearing as the first Englishman ever with the famous Gewandhaus orchestra of Leipzig, then in Berlin where he played with the Philharmonic as well as being summoned to play at the Potsdam court for Kaiser Wilhelm II.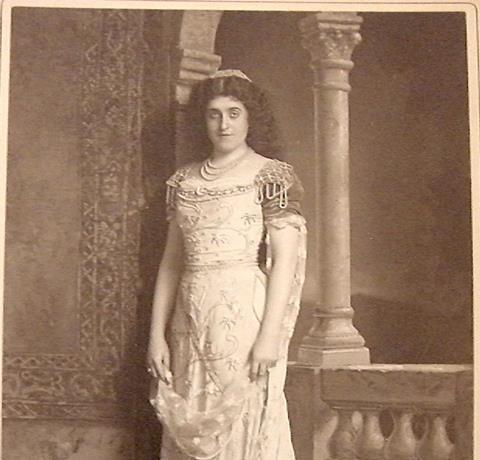 Stern's 1896/97 tour of the US and Canada included performances with the orchestras of Boston and Chicago. The New York premiere of Dvořák's Concerto was given on 5 March 1897, again with the composer conducting. He also played in the homes of the richest families in the US, the Vanderbilts and the Astors (he may have played to Jack Astor IV who perished with the Titanic). While visiting Washington DC, he played to the US President William McKinley at the White House. He seems almost to have been a rock star of his day, receiving an endless stream of invitations while on tour. Then, on 10 September 1904, at the age of 42, the peak of his career and the height of fame, he died. What happened?
Leopold Lawrence Stern was born in Brighton in April 1862. His father, Leopold, was born in Darmstadt around 1830 but moved to England in 1851, becoming a British subject on 18 May 1865. Leo's mother, Annie Francis Lawrence, was born in Holborn, London in 1834. Leopold, Sr. was a violinist and the conductor of the Brighton Symphony Society, and Annie a pianist. They had six children: Elise, Leo, Sophie, Helene, Louise and Anna.
Four siblings outlived him by 40 to 54 years. Anna, the youngest, enrolled at the Royal Academy of Music at the age of 14 in 1891. Leo's descendants, who I remain in contact with, are well-acquainted with the life and fate of their great ancestor. Stern initially studied chemistry at the South Kensington School of Chemistry while having cello lessons privately with Hugo Daubert, a member of Arthur Sullivan's circle. Abandoning chemistry after working in Glasgow from 1880 to 1883, Stern enrolled at the Royal Academy of Music at the age of 21, studying with Alessandro Pezze and Alfredo Piatti. He continued studies with the great Karl Davydov at the conservatoire in Leipzig the year before Davydov left for his new position in Russia.
Did Stern also have lessons with Grützmacher, another resident in Leipzig? Wherever he went he must have made an unforgettable impression, because from a young age, just out of college, he appeared with the greatest names on the circuit: he accompanied the legendary Adelina Patti on her 1888 tour, played with Emile Sauret (student of Bériot, Vieuxtemps and Wieniawski and appointed professor at the Royal Academy of Music in London in 1890) and Paderewski (not only a hugely popular pianist but also Poland's Prime Minister and her representative in the 1919 Peace Conference at Versailles).

In Paris, Stern performed with Jules Massenet, Benjamin Godard (composer of a fantastic but neglected cello sonata) and Francis Thomé (popular for his light music, ballets and pantomimes). During his career he played two cellos by Stradivari, the first being the 'General Kyd' Stradivari, which the press loved to describe as 'the largest cello in existence'. It had been presented to Stern by a group of admirers headed by Lord Amherst of Hackney, a politician famous for his Egyptian art and manuscript collection. Later, Stern bought the 'Baudiot' Stradivari, which a few decades later ended up in the hands of Piatigorsky.
Read: Piecing together the history of the 'Mara' Stradivari cello
Read: Unfinished Dvorák manuscript to be presented in New York

During his extensive touring in the US and Canada, he met his first wife, the American violinist Nettie Carpenter, a student of Sarasate. They were married on 25 January 1891 and lived with his parents on Clifton Road in Brighton — only to divorce four years later. In 1895 he moved to Beaumont Street in London, close to the Royal Academy of Music. He was still at this address when he remarried in October 1898. His second wife, Suzanne Burtt Adams (1873-1953) was, like Nettie, American-born. She was a famous singer who gave her debut at the Grand Opéra in Paris in 1895, in Covent Garden in 1898, and who regularly appeared at The Met in New York. Here she sang the title role of Carmen in 1899. It is most likely that Leo and Suzanne met in New York, maybe through Victor Herbert, who was the principal cellist at The Met, and Herbert's wife, a colleague of Burtt Adams's's at the same opera house.
Burtt Adams was, like Stern, a favourite of Queen Victoria to whom she sang at Buckingham Palace or Windsor Castle every season, including at the very last concert the Queen ever attended. She toured the US in 1902 and 1903 with Stern. It was their tour of 1903 which Stern was forced to interrupt, returning to England in what the Buffalo Morning Express described as an 'enfeebled condition'. Back in London, Stern was admitted to Bethnal House Asylum, which, by the end of the 19th century, had become the largest and best-run asylum in England.
Stern's Death Certificate states 'general paralysis', which was a common term for the third and final stage of syphilis; had he lived in our time, early antibiotic treatment would have cured him. When Stern died the year after being admitted to the asylum, Burt Adams stopped singing professionally, returning to the stage in 1905 (the couple had moved to London in 1903, and Suzanne decided to remain there.)
Reading about his life as a touring cellist, one cannot help thinking about the level of influence his name would have generated had he lived for longer. He would have been an inspiration to cellists like Felix Salmond, Beatrice Harrison and William Pleeth, to Fournier, Feuermann and Piatigorsky. He would have been Casals's rival. Like Casals, he would have made recordings from at least 1915 onwards and developed friendships with composers dedicating sonatas and concertos to him. And as he had recently made London his base, he would have taught a large number of students, leading to the creation of a truly English school of playing.
Swedish cellist Mats Lidström is the Royal Academy of Music's Leo Stern Fellow and Professor of Cello.