Despite specialising in the music of their homeland, the quartet's members believe there is more to understanding this repertoire than a shared language and culture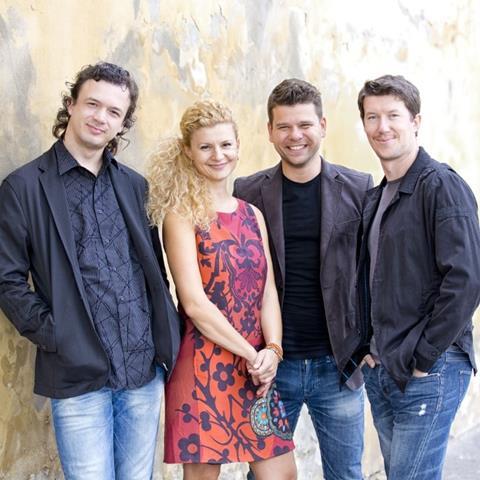 The following is an extract from The Strad's feature on the Pavel Haas quartet by magazine editor Chloe Cutts, published in the October 2015 issue – download through The Strad App.
The Pavel Haas Quartet's preoccupation with the music of their homeland puts them squarely within the lineage of Czech quartets who make it their life's work to champion Czech repertoire – the Škampa and Smetana quartets among them.
But the notion that they are part of a tradition bound by a common way of playing is rejected by the players, who say they do not seek to present a 'Czech version' with their readings. 'I personally do not believe that there exists a Czech quartet tradition in terms of interpretation and quartet sound and other aspects that go into creating the character of the music,' says violinist Veronika Jarušková. 'Just as every person is different, each string quartet is different.'
To the suggestion that a string quartet whose members are Czech will have a better understanding of the nation's music, cellist Peter Jarušek says that listening to Czech music, speaking the language and growing up reading about Czech folklore have all played their part in helping them to understand the character of the themes and get inside this music. 'But this is not all one needs to play it,' he adds. 'We mustn't rely only on our understanding of traditional Czech music, thinking that that's sufficient to enable us to play and understand the music of Smetana or other Czech composers. Traditional music should be one of the basic inspirations, but not the only one. These quartets are much more loaded than that. We have to try to follow the instructions and details they wrote in their scores, and imagine what Smetana, for example, would say about our recording or about the Smetana Quartet's recording made 40 years ago. This is a big question mark.'
The complete Pavel Haas article is published in The Strad's October 2015 issue – download through The Strad App.