The 27-year-old Canadian violinist, 2nd prize winner at this year's Sendai International Violin Competition, talks about ambition, motivation and her fear of wardrobe mishaps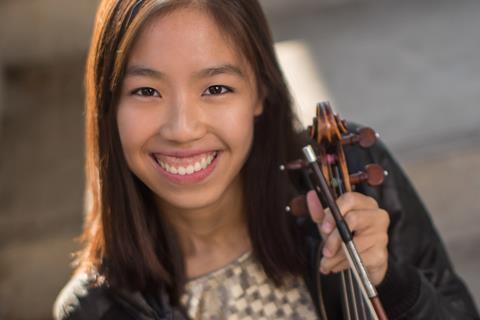 Why did you start to play the violin?
I'd originally started on the piano when I was four years old. My teacher told me that my hands were too small for the piano, but it so happened that the room right next door was being used to teach violin, and when I watched the classes my jaw would drop - or so I've been told. I don't actually remember it myself. It just feels like the violin has always been part of my life.
What matters more: ambition or talent?
I don't set much store by talent; I like to think that you always have the capacity to learn new things, and to unlock a new part of yourself that you didn't know was there.
What's the best piece of advice a teacher gave you?
To follow my musical inspiration and to interact with people I admire. I don't want to ever lose sight of that and just do things for sake of furthering my career; I want to be able to enjoy it too.
What terrifies you?
Wardrobe mishaps. I don't think they would happen to me because I make sure that they don't. But I don't like being concerned that what I'm wearing is affecting how I'm playing, that if I wear something slippery for example, that it might make my violin fall down!
What drives you on?
The idea that there is alway something more to discover beneath the surface of a piece of music.
What is your top practice tip?
Don't be afraid to simplify: to take out ornaments, or one hand or the other. And try to think of new ways to approach things; it's always better when you can be creative in the practice room.
Anything on your must-play list?
The Schubert sonatas and the Bartók sonatas and concertos. I love the tension in Bartók's music; how grinding and visceral it is. As for the Schubert: it's just so simple and soaring.