Soprano Barbara Hannigan talks to The Strad about her final collaboration with the Emerson Quartet in their new CD Infinite Voyage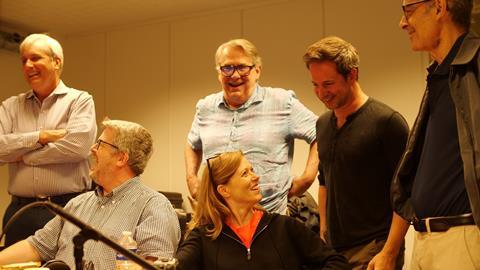 Discover more Featured Stories like this in The Strad Playing Hub
In their final album, the acclaimed American Emerson Quartet join forces with Canadian soprano Barbara Hannigan. Alongside Berg's String Quartet op.3, the programme is completed by Schoenberg's history-defining String Quartet no.2 and Hindemith's Melancholie, both for soprano and string quartet, and Chausson's Chanson perpétuelle, for soprano, string quartet and piano. Hannigan sits down with The Strad to discuss her experience recording the album, collaborating with the quartet after an eight-year-long friendship and approaching this intense programme.
How was the album's repertoire chosen?
It was always a wish of the Emersons' and mine to record Schoenberg's Second String Quartet together. This has felt like the central work of our performing life together. I still remember the moment when I first received the call that the Emerson Quartet wanted to perform the piece with me! My heart was beating so fast! The Hindemith Melancholie is a work that I've always wanted to sing, and it's almost never performed. So it was a treat to explore it together with the Emersons. And the Chausson, it's just so gorgeous! We've performed it quite a few times; it's always been our ending piece for programmes. And so it was a 'must-have' for the album.
The Schoenberg is such a historically important work, do you feel that when performing it?
Yes, I feel a huge amount of respect and excitement for both the music and for what it represents in musical history. Every time we begin that fourth movement, with the magical words 'I feel the air of another planet' it's as if we are back in that moment in the early 20th century when Schoenberg changed the worldview of harmony. I can understand why it was so distressing for music lovers…
How do you go about meshing your sound with the string quartet in the Schoenberg?
I think Schoenberg knew very well how and what he was writing. The voice's entrance in the third movement is very organic. What the string quartet goes through in the first two movements really sets it up. It feels like a perfect piece of music and theatre. With all of the pieces, I do what I would with any combination of players. I listen and I respond. I'm not trying to adjust or balance; that takes care of itself in an unconscious way. If I get too judgemental there won't be the flow of music anymore.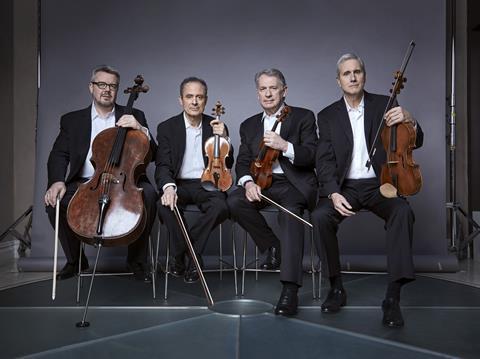 Is the process of recording the Schoenberg different to performing it?
No, it's the same. Even though we've performed the piece so many times, we still have the same goals and desire to be deeply within the emotion of the piece. The only difference is we want to get it really, really perfect! In the recording sessions we did some large takes, ran entire movements several times and then patched things as we needed to. Our goal was always aiming for an ideal performance.
What made you want to include the Hindemith in the CD?
The Hindemith is a very poignant work, because the composer dedicated it to his dear friend who died in the First World War. There's a deep sadness over a friendship that was lost. It's a very lyrical work – not the edgy Hindemith that some of the later vocal pieces became. I find this work very close to Zemlinsky songs. I think it has a very particular flow and phrasing for the quartet, particularly the viola, for example. One of the movements refers to weaving fog, and Hindemith really did create this magical atmosphere. I also wanted to program this work in homage to my mentor, conductor and pianist Reinbert de Leeuw. Reinbert was the one who introduced me to Hindemith's Melancholie.
As for the Chausson, why do you keep coming back to it?
It's simply a heartbreaker of a piece. It lends itself to many interpretations and I'm never fixed on one. How we eventually performed it on this recording is an interpretation of that particular moment in time, and if it had been six months later it would have been different. We never performed the piece the same way twice. It needs to be alive, because the singer is imagining and creating everything – amidst a huge array of emotion.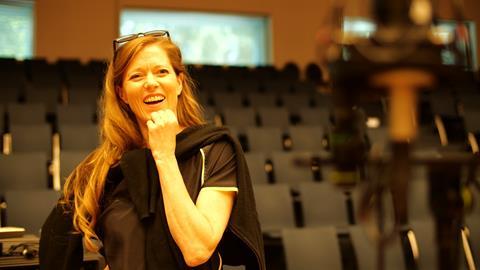 Among the three vocal works, is there a moment that stands out?
I'd have to say the 'falling off the cliff moment': the end of the third movement in Schoenberg is absolutely amazing, when I reach the climax of the high C and suddenly drop down to a low B and I sing 'Nimm mir die Liebe!' (Take Love away from me!). There's a huge, collective breath from all of us after this, before the next chord from the quartet. That moment is so powerful that every time we play it, I know I wouldn't want to be anywhere else in the world except right there.
Is the quartet-voice combination written for differently in each work?
Yes, in some of the Hindemith he uses the voice in quite an instrumental way or an almost declamatory way. Whispered, hushed. As if the notes are side notes. But then there are moments where it suddenly becomes very lyrical. And meanwhile, Schoenberg sets the soprano quite low in the vocal register, almost parlando, when all of a sudden, I find myself right at the top of the range.
For all of us, the Schoenberg is emotional, delicate, virtuosic and muscular. We all have to dig deep, but also have the most fragile sound possibilities. The piece requires everything we've got. That's why performing it with the Emersons is so special because they know how to achieve this utter and complete surrender to music. With them, you're dealing with so much experience and knowledge combined with command of the instruments, style, breathing and awareness of the other voices. I feel like I've been constantly in a masterclass with them.
What makes a quartet so special to work with?
There's some kind of intuition that's very particular to every string quartet. The way each quartet communicates is unique. Some move a lot; others breathe a lot or have more eye contact. When working with quartets, all one's nerve endings are on the outside of the body. With the Emersons, I feel like I was admitted into a secret club!

What is it about the Emersons' playing that you enjoy and works well with this repertoire?
They're really old school as far as their sound goes: a rich, powerhouse sound. And yet they have a beautiful lyrical sensibility. Playing with them was always very easy, a fun! They're extremely sensitive and it's a gift to make music with them. The album's repertoire has an underlying theme of a great musical friendship, between the four of them and the me as the 'plus one'. For the last wonderful eight years I've had the honour to hang out with them.
What are the main highlights from your time recording this album?
We were staying in a really small hotel five minutes walk from the recording studio, and having breakfast, lunch and dinner together during the recording days. It was a hotel I knew, in Holland, and so I was ordering the food for us, deciding on who had which room, kind of being Mama Bear. Breakfasts were so chill and dinners were full of jokes and laughter. There was so much kindness, memories and smiles, which is especially important because all the music we'd performed and recorded was very emotional and required a big investment from us. Since 2015, that's been our modus operandi: lots of laughs and lots of serious musical moments.
Was the feeling of a farewell in the back of your mind while recording?
For sure! Walking into the first day of the recording sessions, I felt nostalgia and deep thankfulness for all the years we've gotten to work together. I did feel quite emotional, I think we all did, about making this recording, especially as we got to the last notes of each piece. It's been a wonderful collaboration these last years. I'm just incredibly grateful we found each other and had as long as we did.
The album Infinite Voyage is released on 8 September 2023, and you can listen to it here.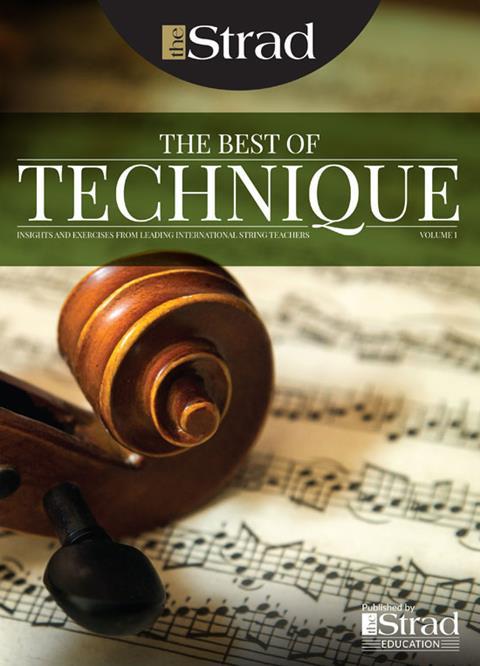 In The Best of Technique you'll discover the top playing tips of the world's leading string players and teachers. It's packed full of exercises for students, plus examples from the standard repertoire to show you how to integrate the technique into your playing.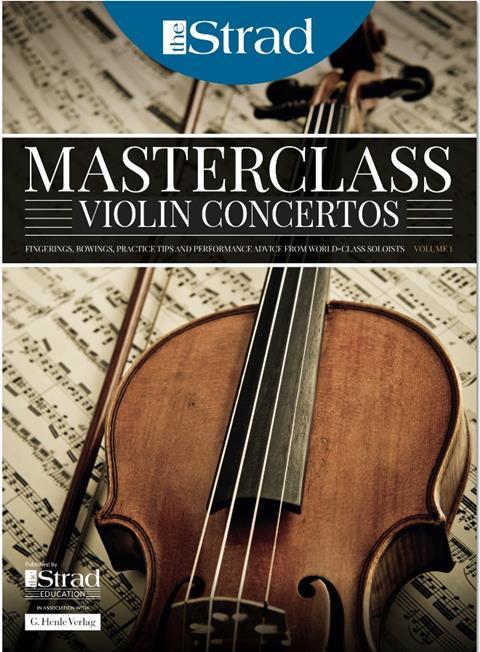 The Strad's Masterclass series brings together the finest string players with some of the greatest string works ever written. Always one of our most popular sections, Masterclass has been an invaluable aid to aspiring soloists, chamber musicians and string teachers since the 1990s.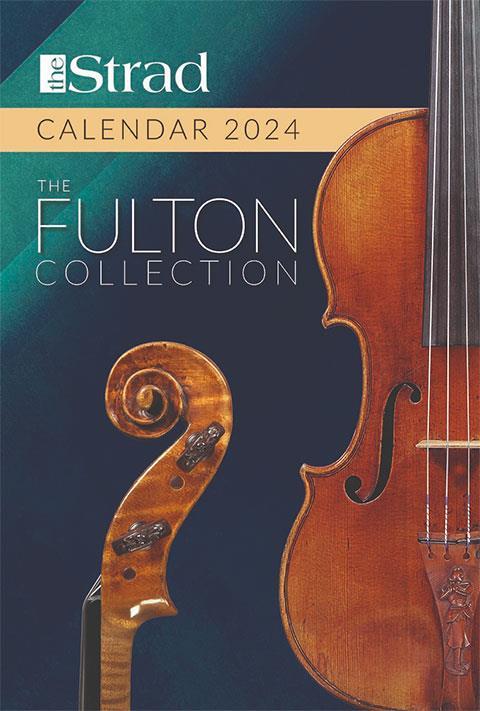 American collector David L. Fulton amassed one of the 20th century's finest collections of stringed instruments. This year's calendar pays tribute to some of these priceless treasures, including Yehudi Menuhin's celebrated 'Lord Wilton' Guarneri, the Carlo Bergonzi once played by Fritz Kreisler, and four instruments by Antonio Stradivari.