In this excerpt from the April 2011 issue, bassist John Goldsby writes about using the harmonic structure of Gershwin's classic song as a basis for new jazz melodies and improvisations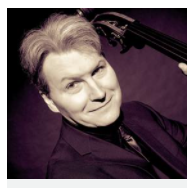 The following article from our archive was originally published in our April 2011 issue. To read the full article, click here

'Let's Play Rhythm!' That's a phrase that jazz musicians often hear at jam sessions or on the bandstand. It means, 'Let's improvise on the harmonic structure of the great American classic song, I Got Rhythm.' Jazz musicians have used the form and harmony of 'rhythm changes' (the jazz term for the harmonic structure of I Got Rhythm) for years as the basis for new jazz melodies and improvisations. The most durable and frequently played jazz forms are the twelve-bar blues and 'rhythm changes'.
In this article, we'll use walking bass lines to explore some of the many harmonic variations of 'rhythm changes'.
I Got Rhythm was written by George and Ira Gershwin in 1930 and found its way into the show Girl Crazy. Following Ethel Merman's performances in the original Broadway production, jazz musicians of the day soon picked up on the melody and harmony of the song as a vehicle for improvisation. In 1938, clarinettist Benny Goodman recorded one of the most famous versions of I Got Rhythm, with Gene Krupa, Teddy Wilson, and Lionel Hampton, released on Sony as Carnegie Hall Jazz Concert.
The most famous recording of the song as a bass feature comes from a concert at Town Hall in New York in 1945. Leroy 'Slam' Stewart and tenor saxophonist Don Byas play an incredible duet on the tune. Slam slaps his way in a driving two-beat bass line under Byas's solo and then delivers his own incredible solo, complete with his trademark singing, in unison, one-octave above the bowed bass.
The performance is hard to find on CD, but is currently available through most digital music stores. During the swing and bebop eras, many jazzers used the harmonic structure of Gershwin's classic as a basis for new melodies. When jazz musicians refer to 'rhythm changes', they are referring to the harmony, or chord progression and form of the original song. A jazz melody that is based on the harmony to a different song in this way is called a contrafact.
Songs like Duke Ellington's Cotton Tail, Lester Young's Lester Leaps In and Nat King Cole's Straighten Up and Fly Right are all classic swing songs based on 'rhythm changes'. Anthropology, Moose the Mooche and Steeplechase are a few of the famous 'rhythm changes' contrafacts composed by alto saxophonist Charlie Parker in the bebop era. Other notable 'rhythm changes' contrafacts include Sonny Rollins' Oleo, Thelonious Monk's Rhythm-A-Ning, and the cartoon theme Meet the Flintstones by Hoyt Curtin.
Playing over the harmony to 'rhythm changes' has become one of the ultimate tests of jazz mastery. It has provided a common canvas for the last 80 years of the jazz story, with everyone from Duke Ellington to Pat Metheny painting a piece of the picture.
Read: Technique: Jazz soloing on the double bass