The Strad asks six international solo violinists what the encore tradition means to them, and to reveal their personal favourites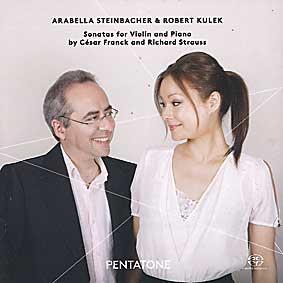 The following is an extract from The Strad's feature on violin encores, published in the April 2016 issue – download on desktop computer or through The Strad App.
There is a complex etiquette around playing an encore, and as a soloist you must judge carefully whether the audience actually wants you to play something more. To some extent it's a matter of timing – too early and you can't tell whether the audience wants it; too late and they may have given up. In the US it can be difficult to tell because Americans give standing ovations very quickly but stop clapping very soon, which can be tricky to read.
Then there is the matter of what to play, and here I apply a general rule: that the encore should not be so difficult that you have to practise it more than the main piece. Staying with a work by the same composer is usually not possible, if for example the concerto is by Mozart or Tchaikovsky. I sometimes choose something with the opposite energy to the piece it follows, so after Mozart's Concerto no.5, which ends pianissimo, I'll choose an energetic encore.
Violinists often choose a movement from an Ysaÿe sonata or a Paganini caprice for an encore, and there are many beautiful short pieces for violin and piano by Kreisler and Heifetz, which work well in a recital with pianist. Kreisler's Recitativo and Scherzo for solo violin is a favourite of mine, and I love the contrast between the darkness of the recitative and the bright scherzo. I also love the slow movements from Bach's Sonatas and Partitas – the Largo from the C major Sonata is particularly beautiful.
Bach's Partitas are often chosen as encores but I feel Bach stands alone, and that it is a pity to play his music in this context. At times, though, Bach is the only composer to play – after the Berg Violin Concerto, for example, when all I can imagine playing is one of the slow movements. But because the Berg Concerto is a requiem I prefer not to play anything after it, because there is nothing more to say.
The complete violin encores article, featuring contributions from Leonidas Kavakos, Henning Kraggerud, Arabella Steinbacher, Hilary Hahn, Hyeyoon Park, Thomas Gould and Kristóf Baráti, is published in The Strad's April 2016 issue – download on desktop computer or through The Strad App.