Advice from composer Matthew Whiteside on a 21st-century approach to recordings, as he prepares to release his new album of string quartet music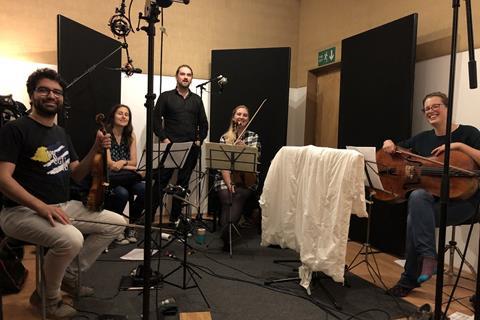 Are you a musician aiming to forge a professional career? Have you thought about releasing any music? If yes, excellent! One of the best ways to get your music into people's lives is through recording and releasing. You have two options on how to release music: self-releasing or going through a label. Both have benefits and problems.
Going through a label means you have access to all of their connections, marketing clout and distributor network. However you don't have as much control over the final release and you have to share the income from the recording with them, potentially quite a large amount.
If you self-release, then you keep most of the income yourself but have to do your own marketing and distribution or pay someone to help. Whether self-releasing or going through a label, especially the independent labels, chances are you will need to put in some of your own money or get external investment.
It is technically easy to self-release your music but takes a lot of effort. These are the main points:
Check copyright

Before going into the studio make sure you have the rights to record the music. Check with the publisher or MCPS, you might need to buy a license.

Record

It should go without saying but make the best recording you possibly can and know where your limitations are. If you are a cellist who has never touched a DAW (Digital Audio Workstation) don't try to mix and edit the recordings yourself. Likewise choose a studio and engineer with a reputation not just your friend who can use ProTools and consider hiring a producer. If you are booking other musicians check of the MU/BPI session rates.

Join PPL in the UK (or the equivalent royalty collection service in your territory)


If you are performing on the recording, join as both a rightsholder (record label) and performer. Once the recordings are finalised make sure to register the recordings. PPL is another revenue stream for musicians and record labels.

Artwork

Whether you are going for a fully digital release or doing a physical as well (you should do both) you need to have high quality cover art.

Choose an aggregator

An aggregator puts your music onto digital platforms and collects the income. There are quite a few which have slightly different models and distribution lists, but all cover the main streamers. Below are three but do your research for which one suits you.
CD Baby has a one-off upfront cost and then takes a percentage of income
Routenote is free but takes a much larger percentage it also offers a subscription model where you keep all income
TuneCore only offers a subscription model and you keep the income
Bandcamp isn't an aggregator but acts as a storefront for your music where you can sell physical CDs, downloads and other merch.
Choose a release date at least 1 month after you hit 'submit' with the aggregator but ideally longer. This gives you time to submit a track to Spotify's Editors through Spotify for Artists and build a pre-save campaign around the release. Join Spotify for Artists and Apple Music for Artists to track stats after release.

Classical streaming services.

Some of the more specialised streamers, like IDAGIO, aren't served by aggregators and you have to deal with them directly. IDAGIO are currently revising their-publishing process but are happy for artists to leave their details here under 'contact us'

PR? Yes!

I'd highly recommend working with a PR company for the release. They have contacts with press, radio and streaming companies which will help get your music to more people's ears. They can also help with the timeline for release.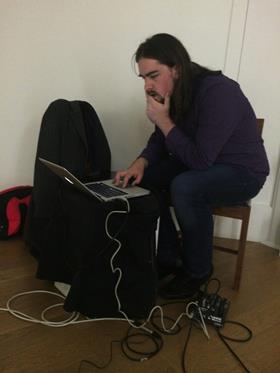 You've done all that and your music is out in the wild, you've had some radio play, good reviews and some streaming success. Now what? Curate playlists!
Making playlists is a great way to share your music and keep interest in it while supporting and promoting fellow musicians. Also means you are not continually shouting 'hey listen to my old music' on Twitter. It also creates context for your recordings to feed the algorithm for algorithmic playlists.
Every week I try to make a new playlist which always features a recording of mine alongside about 60 mins of other music. I think about it as an impossible concert. I sometimes include other non-classical music I like, and share it widely on Social Media and tagging everyone featured in the playlist (when I can find them). This is in the hope that those tagged will retweet, which promotes everyone's music on the playlist. I also have other ones such as 'Ambient and Minimal Classical Music' and 'Contemporary Classical' but my Weekly Playlist is the most popular.
Releasing an album is a massive but rewarding undertaking. It is an excellent opportunity to hang a profile-raising PR campaign off and to do an album release tour. Another release strategy is to release singles continually that eventually build to an album; this is becoming more prevalent within popular music but hasn't taken off within classical, yet.
I've always self-released and found that works for me, because I'm quite hands-on. I've experimented with singles between my first and second album along with playlisting and keeping abreast of broader trends in the music industry. Self-releasing has helped me build a following online and has fed into how I'm releasing my second album, Entangled, featuring three string quartets.
Entangled will be released on the 25th October, two singles are already out and you and pre-save the album at https://ffm.to/entangled.izq