British cellist Willard Carter recounts his time at the Gstaad Menuhin Festival in Switzerland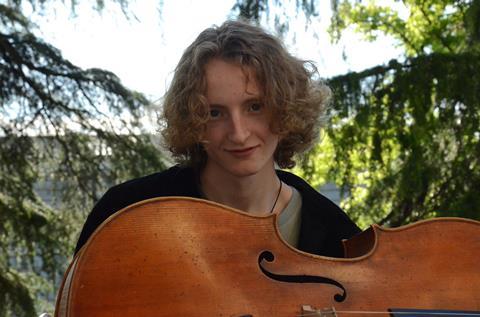 I attended the Gstaad Menuhin Festival in the summer of 2019, and because I loved it so much I returned in 2021. The high level of playing and everyone's enjoyment in making music was stronger than anywhere else I'd been. There is such a sense of community among the students and teachers. And there wasn't a single person that didn't contribute to the festival's positive energy. The teachers' enthusiasm stays with me to this day, as well as what I learnt on a personal level by interacting with other students. You get to know each other really well, which is important for chamber music.
In 2021, separately from the chamber festival, I was lucky enough to play Elgar's Cello Concerto with the orchestra, which was led by young conductors. Sometimes I would meet up with them to go through my piece. They all had such strong ideas about the work, and so did I. I learnt a lot from those discussions. It was also invaluable to be given so much time to rehearse with the orchestra, which almost never happens for professional soloists. We worked in depth, and I created a relationship with everyone. Playing the concerto with that orchestra was one of the best experiences of my life.
Gstaad is such a beautiful place, so I made sure to go on walks regularly so I could fully appreciate the surroundings. Outside of our chamber rehearsals, we would also have sightreading nights. This made the environment very welcoming. Music is the way I express myself, so if I can do that with other people who feel the same, it creates a bond that you can't really get by just talking to someone. Gstaad was able to provide that for me.
Visit our Education Hub to discover courses and degrees from around the world