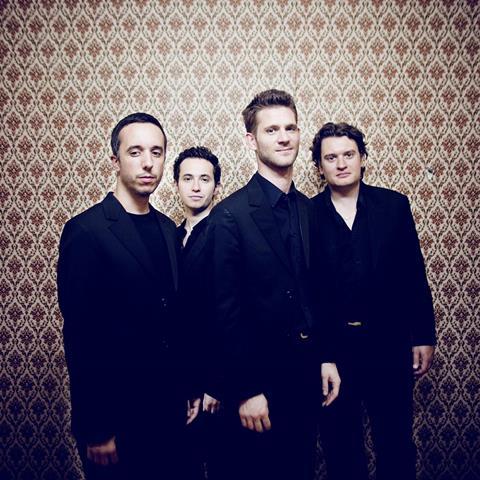 The four members of the Ébène Quartet were among the 213 passengers aboard Air France flight AF 217 when one of its engines caught fire on 11 March. The aeroplane, a twin-engine Airbus A330, was forced to return to Chhatrapati Shivaji International Airport in Mumbai after just 27 minutes in the air. Two of the quartet's members – first violinist Pierre Colombet and violist Mathieu Herzog – witnessed flames coming from the engine on the left-hand wing.

'I woke up to the sounds of screaming from the passengers,' said Herzog. 'There was very little turbulence but people on the left side could clearly see the flames, including Pierre. I was on the right, and did my best to calm people down. The pilot soon made an announcement saying we would be turning back, and when we landed there were firemen everywhere around the plane, pouring water on the brakes. We were told later that the plane was carrying 30 tons of fuel and that the brake temperature on landing was around 800C. We spoke to the co-pilot later and he said it was an extremely dangerous situation.'

The players suffered a 26-hour delay in returning to Paris, eventually having to go via New Delhi. 'It was lucky that we missed no engagements, although we had a very important rehearsal for a concert on 15 March – the opening concert of the 'Printemps Musical de Saint-Cosme' festival in Tours this Friday,' said Herzog, who has so far heard nothing from Air France regarding compensation.

According to reports, air traffic investigators found that a sharp knife was stuck in the pipes inside the engine, and that the temperature-control system had malfunctioned. All passengers disembarked safely and were transferred to other flights.
Photo: Julien Mignot