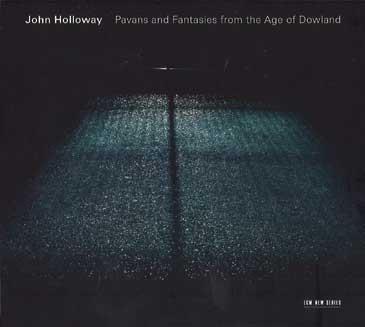 The Strad Issue: January 2014
Description: A skilled intermingling of melancholy and high spirits
Musicians: John Holloway, Monika Baer (violin/viola) Renate Steinmann, Susanna Hefti (viola) MartinuZeller (bass violin)
Composer: Dowland, Purcell, Lawes, Jenkins, Morley & Locke
John Dowland's seven Lachrimae Pavans punctuate this CD, always gently moving, given impetus by the interplay of parts, as the players come to prominence and give way to one another, constantly shifting from light to shade and back beneath the gentle surfaces. Works by Dowland's near-contemporaries are interspersed between each musical essay on melancholy.
After the opening 'Lachrimae antiquae' comes Purcell's Fantasy Upon One Note, an outburst of bright-eyed, clipped playing throwing a stronger light among the prevailing half-tones. William Lawes's two Airs for 4 have an energy to them generated by their constantly shifting shapes. There is ebb and flow in John Jenkins's Fantasy no.12 for two trebles and bass, the ear constantly drawn from one voice to another as the music dances. In Thomas Morley's Lamento for 2 the qualities of the playing on this CD are reduced to essentials, two voices beautifully shaped, weaving round each other in an exquisite pas de deux.
Serene resignation gives way to jaunty, nicely articulated counterpoint in Matthew Locke's Fantasy for two trebles and bass. William Lawes's Fantasy in C major bounces along before Dowland gets the last word with his 'Lachrimae verae', contemplative and profound. The balance and clarity of the recording are first rate.
TIM HOMFRAY