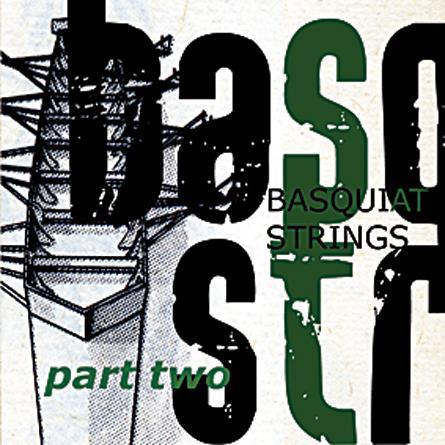 The Strad Issue: January 2013
Description: A successful follow-up to a jazz–classical group's disc debut
Musicians: Basquiat Strings: Emma Smith, Vicky Fifield (violin) Jennymay Logan (viola) Ben Davis (cello) Richard Pryce (double bass) Seb Rochford (drums)
Composer: Various
Led by London-based improvisatory cellist Ben Davis, Basquiat Strings caused a stir in 2007 when its debut self-titled album was nominated for the Mercury Music Prize. Recorded in 2009 but only now released, 'Part Two' is very much a companion piece to the original. The sextet's blend of through-composed tunes – of complex, jagged rhythmic structures or sostenuto calm – and extended improvising space is as beguiling as before. Davis remains the outstanding improviser among the string players (his sotto voce opening solo on History of Her is sublime), but every player takes at least one solo.
There are differences too, however. As well as mixed classical (Bartók and Pärt) and jazz influences, there are nods to South American melodies and rhythms. Seb Rochford's sympathetic drumming is even more integrated into the overall texture while the ensemble playing, and the recording, is intimate and refined. And in contrast to the original CD, apart from a pleasingly sleazy version of 'It Ain't Necessarily So', an inventive double-stopped cello solo, all the pieces here are by Davis. His distinctive compositional voice and the group's tighter playing makes 'Part Two' a more mature recording, even if his tunes aren't always as memorable as the covers of part one.



Tim Woodall